THE 14TH CHINA INTERNATIONAL AUTOMOTIVE AFTERMARKET INDUSTRY & TUNING (SHENZHEN) TRADE FAIR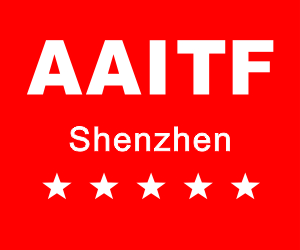 AAITF is well known as the trend-setting show in China auto aftermarket, accessories and tuning industry. It gathers the auto aftermarket buyers from all over the world each year. AAITF is the premier trade show accompanying the fast growth of China automotive industry. AAITF is the exclusive and efficient global trade platform for China automotive aftermarket industry. The major exhibits include below categories: Smart Car, Auto Multimedia, Auto Audio, Auto Electronic, Auto Light, Auto Accessories, Auto Modification, Anti-blast Film & Auto Care & Beauty and Car Connectivity etc.
Since its debut in 2006, AAITF has rapidly grown into Asia's largest trade show of the industry. In its 11th edition of 2015, the show hit a floor space of 120,000 sq.m and attracted more than 3500 brand exhibitors from 48 countries and regions, and 178,467 domestic and international visitors.
AAITF 2017 - The 14th China International Automotive Aftermarket Industry & Tuning (Shenzhen) Trade Fair on 15th-17th February, 2017 at Shenzhen Convention & Exhibition Center, China.
AAITF, as a brand exhibition of automotive aftermarket trade platform, integrates with SEMA's Completeness and CES' Innovation, aims to help you to get accesses to the new products, new models and new trends of the industry. In AAITF 2017, you will see over 20,000 new products released, more than 3500 brands will join us and 30 high-end automotive industry activities will be demonstrated in AAITF. As an international show, international players can find their business opportunities in AAITF easily.
Looking forward to seeing you at AAITF 2017.
Visitors
Visitors are in Aotomotive industry.
Exhibitors
Exhibitors are about Aotomotive
EIN News
provides powerful, real-time media monitoring, news aggregation & syndication services. Read the latest news about this topic. See: