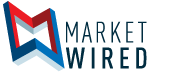 Xirrus Wi-Fi Wins 2015 Tech & Learning Award of Excellence for High-Performance Cloud Managed Wireless Solutions
Xirrus Recognized for Delivering Innovative Wi-Fi Solutions That Enhance the Learning Experience in Digital Classroom Environments

/EINPresswire.com/ -- THOUSAND OAKS, CA -- (Marketwired) -- 12/01/15 -- Xirrus, the leading provider of high-performance wireless networks, today announced the company has won a 2015 Tech & Learning Excellence Award for bringing easy-to-manage, high-density Wi-Fi environments to educational institutions with the company's XR-630 and Xirrus Cloud Management System (XMS-C). The award program honors software, hardware, network, app and Web products that break new ground in the education industry, in addition to companies that are bringing significant enhancements to proven education tools.
"Once again this year, the Tech & Learning judges examined hundreds of entries to select the winners of 2015's Award of Excellence. This wasn't just checking off spec sheets and surfing other people's reviews. Each product was handled and scored individually. Not an easy task," said Kevin Hogan, editorial director for NewBay Media's Tech & Learning Group. "These companies can be proud that their products were selected as winners by this prestigious team of judges."
The shift to digital classrooms and campuses is sparking the need for all educational institutions to revisit their Wi-Fi strategies. Mobility is at the crux of these environments, with every student, teacher and staff member relying on a unique device to engage in learning inside and outside the classroom. Without a high-density network in place, schools are unable to keep pace with the surge in users, devices and bandwidth-draining applications. By delivering the best cloud managed Wi-Fi solution, Xirrus solves the complexities of Bring Your Own Device (BYOD) and 1:1 programs -- common challenges school environments face.
Xirrus Access Points, paired with the company's award winning cloud management platform and EasyPass access services, provide the ideal solution for school-wide Wi-Fi connectivity. Dual programmable radios, and an integrated controller combined with XMS-C's intuitive and easy to manage interface, allow administrators to quickly configure, deploy and manage Xirrus Wi-Fi networks. Since Xirrus Wi-Fi networks grow and adapt to constantly changing environments without requiring equipment replacement, educational institutions are able to easily upgrade their network based on current needs, while benefiting from a lower total cost of ownership.
"Today's school administrators seek to transform education through captivating, connected classroom experiences," said Shane Buckley, CEO of Xirrus. "Our goal is to empower institutions to deliver high-performance, cost effective wireless solutions to all students and teachers, even if limited by budget and resources. This award provides strong validation that Xirrus continues to be a leader in the K-12 market by providing innovative solutions that make the connected classroom and digital learning a reality."
To learn more about Xirrus' award winning XR-630, please visit:
http://www.xirrus.com/product/xr-600-series/
Online Resources:
Read more about Xirrus Wi-Fi Solutions
Follow us on Twitter
Like us on Facebook
About Xirrus, Inc.
Xirrus is the leading provider of high-performance, extreme density wireless networks. Xirrus solutions perform under the most demanding circumstances, offering consistent "wired-like" performance with superior coverage and security. The Xirrus suite of Wi-Fi optimized solutions -- high density access points, access points, cloud services, and wired switches -- provide seamless connectivity and unified management across the network. Xirrus provides a vital strategic business and IT infrastructure advantage to industries that depend on wireless to operate business-critical applications. With tens of thousands of customer solutions deployed globally, Xirrus maintains operations and partnerships across the globe. Xirrus is a privately held company and is headquartered in Thousand Oaks, CA. For more information please visit: www.xirrus.com and follow us on Twitter: @Xirrus.
Xirrus and XR Series are trademarks or registered trademarks of Xirrus. Other trade names used in this document are or may be the property of their respective owners.
Powered by