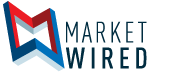 Heartland Dental Supported Offices Donate Over $2.1 Million During Free Dentistry Day Events in 2015
Heartland Dental Founder Dr. Rick Workman Speaks on Free Dentistry Day Initiatives
/EINPresswire.com/ -- EFFINGHAM , IL--(Marketwired - January 05, 2016) - Supported offices of Heartland Dental, LLC, the largest dental support organization in the United States, provided over $2.1 million in free dental care in 2015 during Free Dentistry Day™ events.
"Unfortunately, with issues such as lack of access and lingering economic problems, many people today are still unable to receive much needed oral health care. That's why Free Dentistry Day is such an important initiative," said Rick Workman, DMD, founder and active executive chairman at Heartland Dental. "I'm tremendoulsy proud of what Heartland Dental supported offices were able to accomplish during their events this year. The dedication of our supported dentists and team members made it possible. I can't wait to see them hold more Free Dentistry Day events in the New Year."
Established in 2011, Free Dentistry Day's mission is to lessen the divide between the public and dental care. A report completed by the Senate Subcommittee on Primary Health and Aging states that more than 130 million Americans currently do not have dental insurance. Additionally, patients who do not have dental insurance are approximately two-thirds less likely to have visited their dentist within the past year, compared with those who have dental insurance coverage. By holding Free Dentistry Day events, dentists can ensure those who cannot afford dental work or who have no insurance have the chance to receive much needed care.
"Dentists attend dental school to learn the skills and knowledge that allow them to provide the gift of oral health. But in addition to every day service, there are many more opportunities for dentists to expand community involvement on a mass scale. These opportunities help them reach out to even more patients in need, showcase their commitment, build long-lasting, positive reputations and unite their teams under the same cause and mindset," added Dr. Workman. "For dentists, Free Dentistry Day is an ideal opportunity to achieve all of those benefits."
About Free Dentistry Day
Founded in 2011, Free Dentistry Day was created to provide aid to the growing number of adult Americans who can't afford dental services. Untreated dental problems don't simply disappear on their own; instead they continue to spread -- possibly causing issues such as tooth loss, periodontal disease and misalignment of teeth, as well as severe health issues stemming from periodontal disease, such as heart disease, diabetes and oral cancer. With Free Dentistry Day events, people who can't regularly visit the dentist can still improve the quality of their health. For more information, visit www.freedentistryday.org.
Image Available: http://www.marketwire.com/library/MwGo/2016/1/4/11G077144/Images/FDD-NDC_Warrenton-e17519011e8c955eb15a6aff15814b30.jpg
For more information about Free Dentistry Day or Heartland Dental, please contact:
Adam Lueken
217-540-5664
Powered by