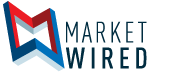 Corum Group Presents Forecast 2016 January 14 With Luminaries From SAP, Salesforce & Microsoft
Leading Tech M&A Firm Corum Group Will Present Its Annual Overview of the Current Technology Mergers and Acquisitions Environment on Thursday, January 14, 2016, During the Hour-Long Webcast "Forecast 2016: Global Tech M&A Report"
/EINPresswire.com/ -- SEATTLE, WA--(Marketwired - January 12, 2016) - Corum Group, the leading M&A advisory firm for software and related technology companies, will present its annual overview of the current technology mergers and acquisitions environment on Thursday, January 14, 2016, during an hour-long webcast. "Forecast 2016: Global Tech M&A Report" will include a luminary panel of industry experts, predictions for 2016, the updated Top 10 Disruptive Technology Trends presented each year by Corum, and analysis of deals and valuation metrics across six technology sectors and 30 subsectors.
The webcast, the largest tech M&A event of the year, will bring together hundreds of software company owners, CEOs, investors and corporate development officers to hear thoughts on the year ahead from Corum's global team of dealmakers, as well as the luminary panel, which includes:
Peter Coffee, Salesforce, VP for Strategic Research
Mukund Mohan, Microsoft, Director, Strategy for Sales & Enterprise
Dr. Karl-Michael Popp, SAP, Senior Director of Corporate Development
Reese Jones, Silicon Valley Futurist & Singularity University Founder
In addition, the conference will include the unveiling of the new Top 10 Disruptive Technology Trends from Corum Group, built from Corum's unique vantage point as the leading seller of technology companies, and leading tech M&A educator. Synthesized from thousands of buyer interactions, conversations with technology leaders at hundreds of live conferences each year, and ongoing work of Corum's research team, the 10 Disruptive Trends, newly updated for 2016, provide a look at those key trends that will drive acquisitions of technology companies in the coming year.
Corum's research team will also provide exclusive analysis of the current tech M&A environment. The research report includes a look at the Corum Index's key deal metrics from 2015, plus valuation analysis across all 6 market sectors and 30 subsectors. Additionally, the research group will examine the year's record number of "megadeals" with deal value of $1B or greater, as well as key transactions globally across the middle market.
Finally, the event will feature predictions from Corum's global team, as well as a scorecard of the predictions made at the beginning of 2015.
"Forecast 2016: Global Tech M&A Report," held at 1 PM NY Time on Thursday, January 14, 2016, is an opportunity for software company owners, CEOs, investors and corporate development officers to take stock of the key technological and M&A trends that will impact their strategic decision making in the year ahead. Interested parties may register for the webcast, or the January 15 rebroadcast for Europe and Asia, at http://www.corumgroup.com/webinars
About Corum Group
Corum Group is the global leader in merger and acquisition services, specializing in serving sellers of software and information technology companies worldwide. With offices globally, Corum has completed over US $7 billion in software M&A transactions over the last 30 years, spanning six continents. Corum also educates the industry with its popular conferences and publishes the most widely distributed software M&A research. Corum's M&A advisors are highly experienced former tech CEOs, who are supported by the industry's leading researchers, writers and valuators. Corum also does much to educate the industry with its conferences and webinars and the industry's most widely distributed software and IT M&A research.
Image Available: http://www.marketwire.com/library/MwGo/2016/1/11/11G078396/Images/Forecast2016_LuminaryPanel-lg-03703e53f874a2299c5135fbe6d1c5f0.jpg
Contact Information
Timothy Goddard
timothy@techmamonthly.com
Powered by


EIN Presswire does not exercise editorial control over third-party content provided, uploaded, published, or distributed by users of EIN Presswire. We are a distributor, not a publisher, of 3rd party content. Such content may contain the views, opinions, statements, offers, and other material of the respective users, suppliers, participants, or authors.
Submit your press release