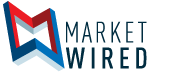 Adoption of Biometric Technologies in Private and Public Sectors Driving Global Markets, Reports BCC Research
/EINPresswire.com/ -- WELLESLEY, MA--(Marketwired - January 12, 2016) - Biometric technologies primarily are employed by the public sector, but increasingly government initiatives across the globe are mandating the use of biometric technology on an unprecedented scale; applications can be found in government, law enforcement, military, and aviation transport markets. BCC Research reveals in its new report that the steadily growing need for security in both the public and private sectors is driving big growth in the biometrics market.
Biometrics is an automated method of recognizing a person based on a physiological or behavioral characteristic. Among the features that can be measured are the face, fingerprints, hand geometry, handwriting, iris, retina, vein, and voice. Biometrics enable an individual's identity to be confirmed based on who the person is, rather than what the person possesses or knows.
The global market for biometric technologies, which totaled $14.9 billion in 2015, is expected to reach $41.5 billion by 2020, reflecting a five-year compound annual growth rate (CAGR) of 22.7%. Automated fingerprint identification systems (AFIS) and fingerprint technologies as a segment should reach $24.4 billion by 2020 from $8.8 billion in 2015, demonstrating a five-year CAGR of 22.8%. The face, iris, vein, and voice technologies segment of this market should increase from $4.2 billion in 2015 to $11.9 billion by 2020, with a five-year CAGR of 22.9%.
The markets for AFIS and other fingerprint biometric technologies account for the greatest share of the global biometrics market. These segments should comprise the majority of overall market revenues from 2015 to 2020, and beyond.
Face, iris, vein, and voice recognition biometric technologies together form the second-largest segment of the global biometrics market; in particular, face recognition technology has been found to be the best option for surveillance applications. Hand geometry and signature recognition technologies have somewhat lower CAGRs relative to that of the other emerging technologies, mainly because of the lack of applications for the hand geometry segment. The emerging biometric technologies segment is steadily increasing in its applications, with new research and development work being concentrated in this segment.
Biometrics markets are booming as more organizations have started to accept the technology. Every industry is contributing toward the extension of the biometrics security products market. Most advanced nations have already adopted the technology in various fields and many more countries are exhibiting interest in following this trend. Secure transaction capability will ultimately define the real opportunity for large-scale, widespread deployment of biometric technologies.
"In recent years, biometric authentication has been drawing widespread attention. Due to improvements in dependability, accuracy, safety, and convenience, it is being adopted more readily by businesses and becoming part of our everyday lives," says BCC Research analyst Srinivasa Rajaram. "The increasing use for non-law enforcement purposes has recently provoked a shift of market attention to new business opportunities for identity management in government, civilian and commercial sectors."
Biometrics: Technologies and Global Markets (IFT042E) examines biometric technologies such as fingerprint, face, iris, vein, and voice. The report provides information on product life cycles and technology life cycles of various types of biometric devices and the methods employed by different manufacturers and users in maintaining ecological balance. Analyses of global market drivers and trends, with data from 2014, estimates for 2015, and projections of CAGRs through 2020 also are provided.
About BCC Research
BCC Research publishes market research reports that make organizations worldwide more profitable with intelligence that drives smart business decisions. These reports cover today's major industrial and technology sectors, including emerging markets. For more than 40 years we've helped customers identify new market opportunities with accurate and reliable data and insight, including market sizing, forecasting, industry overviews, and identification of significant trends and key market participants. We partner with analysts who are experts in specific areas of industry and technology, providing unbiased measurements and assessments of global markets. Recently selected as the world's greatest market research company, BCC Research is a unit of Eli Global, LLC. Visit our website at www.bccresearch.com. Contact us: (+1) 781-489-7301 (U.S. Eastern Time), or email information@bccresearch.com.
Editors and reporters who wish to speak with the analyst should contact:
Steven Cumming
steven.cumming@bccresearch.com
Powered by


EIN Presswire does not exercise editorial control over third-party content provided, uploaded, published, or distributed by users of EIN Presswire. We are a distributor, not a publisher, of 3rd party content. Such content may contain the views, opinions, statements, offers, and other material of the respective users, suppliers, participants, or authors.
Submit your press release