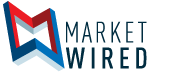 RAVPower's Turbo+ 20100 mAh External Battery Brings Fastest Charging Time for Mobile Devices
Newly Launched Charger Is the World's First to Feature Qualcomm Quick Charge 3.0 And Type-C Technology
/EINPresswire.com/ -- FREMONT, CA--(Marketwired - February 04, 2016) - RAVPower, the one-stop power charging solution for millions of customers around the world, today announced the launch of the RAVPower Turbo+ 20100mAh External Battery Pack/Mobile Charger. The RAVPower Turbo+ is the world's very first external battery pack with both Qualcomm Quick Charge 3.0 and Type-C technology. It is the fastest and most powerful mobile charger for the latest Type-C and/or Quick Charge compatible mobile devices and all mobile devices.
Benefits/features of this first-of-its-kind charger include:
Qualcomm Quick Charge 3.0 is engineered to refuel Quick Charge compatible devices up to four times faster than conventional charging. It is designed to charge twice as fast as Quick Charge 1.0 and to be 38% more efficient than Quick Charge 2.0. Consumers can spend even less time charging, and can grab and go more quickly. With Quick Charge 3.0, the RAVPower Turbo+ 20100 mAh can charge up to 80% of a mobile device's battery in about 35 minutes. With traditional charge methods, one would only charge up to about 25% of the battery in a comparable time span. The QC Charge 3.0 also reduces power consumption by up to 45%.
The USB Type-C plug connects to both hosts and devices, replacing various Type-B and Type-A connectors and cables with a standard meant to be future-proof. The RAVPower Turbo+ 20100 mAh can charge Type-C compatible devices, while it itself can also be re-charged via its own Type-C port.
Huge capacity & rapid recharge. The 20100mAh charges an iPhone 6S & 6 almost 8 times, a Galaxy S6 almost 5 times or an iPad Air more than once; recharge takes only 4.5 hours with a Qualcomm Quick Charge 3.0 USB Charger; an input of 5V/2A means that it still charges faster than normal USB chargers even without Qualcomm compatibility.
100% safe circuit protection. The charger automatically shuts down if short circuit or overload occurs to protect your devices. The RAVPower 20100 mAh QC 3.0 charger also has a smooth ebony varnish with 4-LED battery level indicator.
"The RAVPower Turbo+ 20100 mAh QC 3.0 can charge at your device's maximum charging capacity and speed and is the perfect super-fast charging companion for today's mobile lifestyle," stated Allen Fung, RAVPower General Manager. "With this charger launch, we have positioned RAVPower as an innovator and leader in creating the latest mobile charging products for the newest mobile devices."
The RAVPower Turbo+ 20100 mAh with QC 3.0 and USB Type C lists at $59.99 and is now available on Amazon at: http://www.amazon.com/dp/B019IFIJW8?tag=facebookamy-20 
About RAVPower
RAVPower  stands for Reliable · Affordable · Value. Founded in 2011, the company has grown to become the one-stop power charging solution for millions of customers around the world. With a focus on portable chargers, RAVPower products range from high-capacity external battery packs to travel-friendly multiport USB chargers to high-tech offerings utilizing Qualcomm's Quick Charge 3.0 technology. For more information, visit: www.ravpower.com.
Media Contact
Shirley Ng
shirley@RAVPower.com
415-420-4563
Powered by


EIN Presswire does not exercise editorial control over third-party content provided, uploaded, published, or distributed by users of EIN Presswire. We are a distributor, not a publisher, of 3rd party content. Such content may contain the views, opinions, statements, offers, and other material of the respective users, suppliers, participants, or authors.
Submit your press release