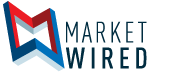 CrowdReviews.com Reveals Tips for Selecting Payroll Services
/EINPresswire.com/ -- SANTA FE, NM--(Marketwired - February 10, 2016) - CrowdReviews.com, a platform for reviewing and ranking payroll services, has released a guide to help businesses select an effective payroll processing company. The guide outlines tips and best practices for identifying payroll services which most often meet the needs and expectations of their customers. While the tips are not guaranteed means for finding payroll companies, the tips can help reduce the risk of selecting a vendor which has a history of delays and issues with processing payroll.
First, CrowdReviews.com recommends that buyers consider payroll services which have a history of in-depth reviews written by their clients. As the Internet has become a popular way to do research on companies, it has also become an opportunity for others to create reviews which may be biased towards the side of the provider. It is recommended for those searching for a payroll processing company to not only try to identify reviews which may be critical of providers, but to leverage multiple review sources and reviews. CrowdReviews.com provides reviews on company profiles as a means of allowing buyers to determine the merit which the reviews have over the quality of the payroll services.
Second, it is recommended for vendors to understand what they need from their payroll service provider in terms of the services they offer and how much assistance they provide their clients. Some payroll services offer assistance in all aspects of payroll including the tracking of PTO, benefits administration, and assisting with payroll taxes. It is important to find payroll service providers that have a solid history in assisting their clients in all aspects of their payroll.
Those searching for effective payroll services can visit:
http://www.crowdreviews.com/ratings-of-best-payroll-services-based-on-user-reviews
Those interested in joining CrowdReviews.com can visit the following page to register or claim their profile:
http://www.crowdreviews.com/#registration
About CrowdReviews.com
CrowdReviews.com is a crowdreviewing platform which ranks over 500 software categories and 200 service categories.
Contact Information
Samuel Powers
941-257-4559
530-B Harkle Road, STE 100
Santa Fe, NM 87505
Powered by