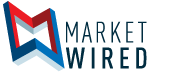 New ActiveYards(R) StaySquare(TM) Gate System Engineered for Long-Lasting Strength & Durability
/EINPresswire.com/ -- CLEVELAND, OH--(Marketwired - April 12, 2016) - A stronger, more durable gate has recently been constructed by ActiveYards®. The StaySquare™ gate system is another creative innovation within the family of ActiveYards ingenuities. StaySquare is Perfectly Strong -- designed in a way so that ActiveYards gates stay square, balanced, and secure for the lifetime of the gate. 
What makes the StaySquare gate system unique is that there are no external fasteners, brackets or visible screws. Innovative "gate pockets" are inserted into the posts during the manufacturing process. These gate pockets provide a durable, strong balance and performance when top and bottom rails are inserted into the pockets. For installers on the job site, rails can be easily cut to any length, allowing for easy adaptability for any gate width. 
StaySquare makes this an easy to assemble gate option for homeowners/DIYers, and is ideal for contractors to install, allowing them to spend less time on the job site and more time on other projects. According to Pete Fickinger, Barrette Outdoor Living Vice President Pro Channel, "We've heard from ActiveYards dealers that 'the new uprights with the pre-installed pockets make putting a gate together a simple and quick process, it will save installers about ½ hour per gate putting them together and if you make a mistake it is easy to rectify.' They are really pumped about the gates."
Seamless strength. Simple. Secure. That's ActiveYards ingenuity. View the StaySquare video to learn more: https://www.youtube.com/watch?v=OZd-YsNAv8U
StaySquare is currently available for gates within the Home and Haven Series of fencing solutions from ActiveYards. To learn more, visit http://activeyards.com
About ActiveYards®:
ActiveYards® is a proud brand of its parent company, Barrette Outdoor Living (BOL). Barrette Outdoor Living is the North American leader in consumer fence manufacturing. Barrette currently produces and markets exterior home products under a variety of leading brand names through specialty retailers, home centers and lumberyards. BOL is an independent subsidiary of Barrette. BOL currently employs 1,550 people and the Barrette parent company employs 3,000. BOL has a head office in Cleveland, OH with the parent company headquartered in Saint-Jean-sur-Richelieu, Quebec, Canada. The company is privately owned and operated by the third generation of the Barrette family.
7830 Freeway Circle, Middleburg Heights, OH 44130
www.barretteoutdoorliving.com
Image Available: http://www.marketwire.com/library/MwGo/2016/4/12/11G093076/Images/StaySquare_logo-85db6cbdaf46923dbf5ed35738d25b23.jpg
Contact:
ActiveYards
activeyards@us.ebarrette.com
Powered by