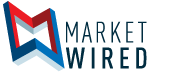 Choozle Appoints Eric Princen as Vice President of Engineering and Ashley Albrecht as East Coast Sales Director
Leader in Programmatic Ad Buying Solutions Bolsters Engineering and Sales Divisions With Latest Executive Selections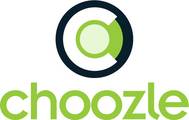 /EINPresswire.com/ -- DENVER, CO -- (Marketwired) -- 05/17/16 -- Choozle, a programmatic advertising platform that connects marketers with big data insights and real-time bidding across display, social, mobile and video, today announced the appointment of Eric Princen to Vice President of Engineering and the hiring of Ashley Albrecht as East Coast Sales Director.
With more than 20 years of experience of leading, developing and managing cutting edge products for innovative technology companies, Princen was promoted to Vice President of Engineering from his previous role as Development Lead for Choozle. Princen will now oversee design, creation and maintenance of core products and internal tools for development and quality assurance. He will also manage the development team and consult with Choozle executives on the technical aspects of potential partnerships and creation of new advertising technology solutions.
"With his unique combination of technical expertise and leadership capabilities, Eric has been a major team asset," said Choozle CEO and co-founder Andrew Fischer. "He's an excellent fit as our first Vice President of Engineering, ensuring the continued innovation that defines the Choozle platform."
The new hire of Albrecht as East Coast Sales Director marks a strategic move for Choozle as the company expands its operations in New York. She joins the company from RadiumOne and will spearhead revenue and development for Choozle's sales division in the eastern region of the United States. She will be leading Choozle's Internal Sales Development division as she strategically cultivates media partnerships to gain exposure of Choozle's brand to advertising agencies and digital marketers.
"We are delighted to have Ashley join Choozle to raise our profile throughout the East Coast," says Fischer. "Her extensive client-facing programmatic experience as a proven problem solver will drive our customer acquisition and growth in this key territory."
To learn more about Choozle and their programmatic ad buying solutions, please visit https://choozle.com/.
About Choozle
Founded in 2012 and based in Denver, Colorado, Choozle - Digital Marketing Made Easy™ -- provides a programmatic platform that leverages detailed consumer data to power real-time advertising campaigns across display, mobile, social and video mediums -- all from a single, simple interface. Choozle brings programmatic to any marketer or advertiser with its simple, elegant, and affordable solution. As a Network Advertising Initiative (NAI) member, Choozle is committed to transparent and responsible data management practices. As a proud member of the Entrepreneurs Foundation of Colorado (EFCO), Choozle donates 1 percent of founding equity to support Colorado nonprofits. Learn more at https://choozle.com.
Media Contact:
Seth Menacker
TallGrass Public Relations
(201) 638-7561
seth.menacker@tallgrasspr.com


Powered by