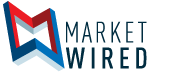 Factual Joins the Network Advertising Initiative
Membership Emphasizes Factual's Responsible Approach to Protecting Consumer Privacy in Mobile

/EINPresswire.com/ -- LOS ANGELES, CA -- (Marketwired) -- 07/28/16 -- Factual, the neutral data company that makes location data accessible to everyone, announced today that it has become a member of the Network Advertising Initiative (NAI), the leading self-regulatory association dedicated to responsible data collection and its use for digital advertising.
The NAI is a non-profit organization founded in 2000 in order to maintain and enforce high standards for data collection and use of data in online and mobile advertising. Its membership roster is comprised of over 100 advertising and advertising technology companies who have committed to meet the NAI's standard for consumer privacy. Factual has always treated consumer privacy with the respect and care it deserves, and by joining the NAI, its approach to privacy has the validation of the leading self-regulatory body in the industry.
"The Internet as we know it is built on a foundation of data; without consumer trust and privacy safeguards, the entire monetization ecosystem that enables the free services we enjoy will cease to function," said Gil Elbaz, founder and CEO of Factual. "As a neutral, behind the scenes data company, it's been vital since day one to treat consumer data with the utmost respect, and I'm delighted to have the NAI's seal of approval on our practices."
"We are excited to welcome Factual as a new member," said NAI President and CEO Leigh Freund. "Factual has an innovative business model and creative approach to data collection and use for digital advertising. We look forward to working with them to continuing NAI's leadership in self-regulation for our industry."
Factual is also a participant in the Digital Advertising Alliance (DAA) and the DAA's AppChoices app, which makes it easy for consumers to exercise choice and opt-out from interest-based advertising.
About Factual
Data is increasingly critical to driving innovation and no one should be at a data disadvantage. Factual believes that data should be accessible to every developer, entrepreneur, business, and organization -- anyone who needs it to build a better app, provide a better search result, make smarter software, make a better decision, or help others make better decisions.
Factual is the neutral data company that makes data accessible to everyone, accelerating innovation and improving our daily lives. Thousands of developers, publishers, advertisers, and enterprises use Factual's location data, including some of the world's largest search, mapping, and social platforms, leading publishers and advertising technology firms encompassing billions of dollars of ad spend, and global leaders in financial services and payments. Factual's core capability is an unmatched ability to build high-quality data, driven by its ever-expanding network of data-sharing partners and its data stack that turns billions of pieces of information into clean, structured factual data.
Factual is headquartered in Los Angeles, CA. For more information, visit http://www.factual.com.
About the NAI
Founded in 2000, the Network Advertising Initiative (NAI) is the leading self-regulatory association comprised exclusively of third-party digital advertising companies. As a non-profit organization, the NAI promotes the health of the online ecosystem by maintaining and enforcing high standards for data collection and use for advertising online and in mobile. Our organization also educates and empowers consumers to make meaningful choices about their experience with online advertising through an easy-to-use opt-out mechanism.
To learn more, visit https://www.networkadvertising.org/
Media Contact

Hollis Guerra
Account Supervisor
Blast PR for Factual
Email Contact
805-403-0705


Powered by


EIN Presswire does not exercise editorial control over third-party content provided, uploaded, published, or distributed by users of EIN Presswire. We are a distributor, not a publisher, of 3rd party content. Such content may contain the views, opinions, statements, offers, and other material of the respective users, suppliers, participants, or authors.
Submit your press release