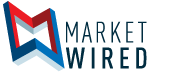 Nortel Canada Announces Execution of Global Settlement and Support Agreement
/EINPresswire.com/ -- TORONTO, ONTARIO--(Marketwired - Oct 12, 2016) - Nortel* Networks Corporation ("NNC") and Nortel Networks Limited ("NNL" and together with NNC and certain of their Canadian affiliates subject to proceedings under Canada's Companies' Creditors Arrangement Act ("CCAA"), "Nortel Canada") announced today that they had entered into a Settlement and Plans Support Agreement (the "Global Settlement and Support Agreement") with Nortel Networks Inc. ("NNI"), Nortel Networks UK Limited, certain other global Nortel entities and various significant creditor constituents of the Nortel entities. Subject to its effectiveness, the Global Settlement and Support Agreement provides for a resolution of the allocation dispute regarding the approximately U.S.$7.3 billion of sale proceeds currently held in escrow as well as various other claims, disputes and matters among the parties thereto. Pursuant to the Global Settlement and Support Agreement, Nortel Canada will receive 57.1065% of the sale proceeds in escrow, being approximately U.S.$4.143 billion as at July 31, 2016. The Global Settlement and Support Agreement also provides for, among other things, the release to Nortel Canada of approximately U.S.$237 million of other sale proceeds plus a further amount of sale proceeds relating to the transfer of I.P. addresses by Nortel Canada currently held subject to various court orders, as well as payment to Nortel Canada of U.S.$35 million on account of reimbursement of various costs incurred in connection with the asset sales.
The effectiveness of the Global Settlement and Support Agreement is subject to certain conditions, including the sanction and effectiveness of a plan of arrangement under the CCAA to be presented to creditors of Nortel Canada, confirmation and effectiveness of plans of reorganization to be presented to creditors of NNI and its affiliated debtors in proceedings pending under chapter 11 of the United States Bankruptcy Code, and approvals being granted by courts in the United Kingdom and France.
Ernst & Young Inc., the court-appointed monitor (the "Monitor") in the CCAA proceedings of Nortel Canada, is a party to the Global Settlement and Support Agreement and supportive of the settlements and other agreements contained therein. The participants in the ad hoc committee of creditors having claims only against Nortel Canada, comprised of the former and disabled Canadian employees of Nortel Canada through their court-appointed representatives, Unifor, Morneau Shepell Ltd. as administrator of Nortel's Canadian registered pension plans, the Superintendent of Financial Services of Ontario as administrator of the pension benefits guarantee fund (Ontario) and the court-appointed representatives of the current and transferred employees of Nortel Canada are also party to the Global Settlement and Support Agreement.
The Global Settlement and Support Agreement was subject to conditions regarding holders of certain bonds issued and/or guaranteed by NNC, NNL, NNI or Nortel Networks Capital Corporation delivering joinders to the Global Settlement and Support Agreement, which conditions have been satisfied. Subject to the satisfaction or waiver of the various other conditions specified in the Global Settlement and Support Agreement, Nortel Canada expects the Global Settlement and Support Agreement to become fully effective and to receive funds pursuant thereto in the first quarter of 2017. Nortel Canada expects to use the vast majority of funds received pursuant to the Global Settlement and Support Agreement to make distributions to creditors pursuant to the plan of arrangement to be presented, which distributions, subject to creditor and court approval and implementation of the plan, are expected to be made in the first or second quarter of 2017.
As previously announced, Nortel Canada does not believe that equity holders of NNC or NNL will receive any value for their shares in the CCAA proceedings.
A copy of the Global Settlement and Support Agreement is available on the Monitor's website at www.ey.com/ca/nortel.
About Nortel Canada
For more information, please visit Nortel Networks Corporation's website at www.nortel-canada.com. For more information regarding the CCAA proceedings, please visit the Monitor's website at www.ey.com/ca/nortel.
Contact Information
For further information, contact: Ernst & Young Inc. in its capacity as Monitor of Nortel Networks Corporation et al. and not in its personal capacity at nortel.monitor@ca.ey.com.
Legal Disclaimer
Certain statements in this press release may contain words such as "could", "expects", "may", "should", "will", "anticipates", "believes", "intends", "estimates", "targets", "plans", "envisions", "seeks" and other similar language and are considered forward-looking statements or information under applicable securities laws. These statements are based on Nortel Canada's current expectations, estimates, forecasts and projections. These statements are subject to important assumptions, risks and uncertainties that are difficult to predict, and the actual outcome may be materially different. Nortel Canada's assumptions, although considered reasonable by Nortel Canada at the date of this press release, may prove to be inaccurate and consequently Nortel Canada's actual results could differ materially from the expectations set out herein.
Actual results or events could differ materially from those contemplated in forward-looking statements as a result of the following: (i) risks and uncertainties relating to the various ongoing creditor protection proceedings, including (a) Nortel Canada's and the other Nortel parties' ability to obtain required approvals and successfully consummate the Global Settlement and Support Agreement; and (b) Nortel Canada's ability to: develop, obtain required approvals for, and implement a court approved plan; resolve ongoing issues with creditors and other third parties whose interests may differ from Nortel Canada's; maintain adequate cash on hand to fund Nortel Canada; actively and adequately communicate on and respond to events, media and rumors associated with the creditor protection proceedings; retain, or if necessary, obtain court orders or approvals with respect to motions filed from time to time, including maintaining the CCAA stay of proceedings; resolve claims made against Nortel Canada in connection with the creditor protection proceedings for amounts not exceeding Nortel Canada's recorded liabilities subject to compromise; and prevent third parties from obtaining court orders or approvals that are contrary to Nortel Canada's interests; and (ii) risks and uncertainties relating to: Nortel Canada's remaining restructuring work; fluctuations in foreign currency exchange rates; the cease trade orders that have been, or may in the future be, issued by the Canadian securities administrators to prohibit trading in securities of NNC and NNL by reason of NNC and NNL's failure to file their respective financial statements and related disclosure filings by the required filing deadlines; any adverse legal judgments, fines, penalties or settlements related to any significant pending or future litigation actions; a failure to maintain integrity of Nortel Canada's information systems; and Nortel Canada's potential inability to maintain an effective risk management strategy.
Nortel Canada disclaims any intention or obligation to update or revise any forward-looking statements, whether as a result of new information, future events or otherwise.
*Nortel, the Nortel logo and the Globemark are trademarks of Nortel Networks.
Powered by