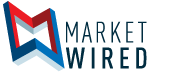 BeMyDD and Dryver.com Merge to Expand Nation's #1 Largest Personal Driver Service
/EINPresswire.com/ -- Merger adds personal driving and chauffeur services to available options
Dryver app
Click here for high-resolution version
LOS ANGELES, CA--(Marketwired - November 16, 2016) - Dryver.com, a marketplace for affordable professional driving services, today announced a merger with sister company BeMyDD (Be My Designated Driver), the nation's largest designated driver service.
Founded in 2010, BeMyDD has established itself as a convenient, less expensive alternative to taxis or ride-sharing services, providing professional designated drivers who will drive your car for you. Customers can reserve a driver ahead of time for occasions such as parties, winery tours, sporting events, or a night out; they can also request a car pickup if they have driven somewhere and need to get both themselves and their cars home safely on-demand. Professional drivers with more than 10 years of experience arrive at the customer's location in professional attire to take them wherever they need to go. Other services include teams of drivers to chauffeur guests at events or weddings.
The team behind BeMyDD created Dryver.com in early 2016 to transfer BeMyDD's affordable and easy-to-use business model to personal driving needs other than designated drivers. The site offers professional driving services for non-emergency medical transportation, senior/elderly assistance, and corporate outsourcing and staffing.
"We've created a new market providing the cost effectiveness of ride-sharing services with the added white-glove treatment and luxury of having your own personal chauffeur," says Arthur Simanovsky, BeMyDD and Dryver.com CEO and President. "Why pay for the car when all you really need is a driver?"
Both BeMyDD and Dryver.com are currently available in 77 cities across 32 states, helping connect customers with personal drivers via phone, the web, and smartphone app.
"The success of both BeMyDD and Dryver.com has shown us that people want a better option than taxis, limos, or Uber," says Simanovsky. "With this merger, we plan to become a one-stop shop for affordable driver on-demand services to fit any need, including personal or business use. The additional offerings for companies to transfer or move vehicles from one location to another, deliver vehicles, or even completely outsource or supplement their fleet with Dryver has shown to be a much-needed service throughout our national footprint."
Current BeMyDD customers can access Dryver.com using their existing BeMyDD accounts and log in credentials. The services and reservations process will function in the same way on Dryver.com, though BeMyDD app customers will need to download the Dryver.com smartphone app, available on both iPhone and Android at www.dryver.com/mobile-apps.
Future plans for the new Dryver brand include a continued emphasis on designated drivers as well as growth in corporate services like car transfers, shuttle driving with CDL licensed drivers, and solutions to completely outsource driver fleets and let Dryver entirely manage all driver needs. The new brand is designed to encompass a single solution for all the different markets Dryver services.
About Dryver
Dryver, formerly known as BeMyDD, is the nation's largest personal driver service, currently operating in 77 cities across 32 states. This convenient, safe, reliable and affordable alternative transportation service provides a chauffeur at a discounted rate by driving the customer's automobile. Professional, experienced drivers are fully background-screened, interviewed and insured by Dryver and wear formal business attire. Services include designated drivers, personal drivers, non-emergency medical transportation, senior/elderly assistance, and corporate outsourcing and staffing. The company has national partnerships with leading liquor and wine companies to promote social responsibility, including Total Wine & More and Brown-Forman. To schedule a professional driver, go to Dryver.com, call +1 (877) 823-6933, or download the mobile app.
Facebook: https://www.facebook.com/dryverservice/
Twitter: https://twitter.com/dryverservice
LinkedIn: https://www.linkedin.com/company/dryver
Google+: https://plus.google.com/u/0/102023585053621184659
YouTube: https://www.youtube.com/channel/UCQRLR33qLBdOYvmkGHOuGOQ
Image Available: http://www.marketwire.com/library/MwGo/2016/11/14/11G121918/Images/press-dryver-with-logo-12e89ecddcb78f2ea6d75f871f18e0ca.jpg

Powered by


EIN Presswire does not exercise editorial control over third-party content provided, uploaded, published, or distributed by users of EIN Presswire. We are a distributor, not a publisher, of 3rd party content. Such content may contain the views, opinions, statements, offers, and other material of the respective users, suppliers, participants, or authors.
Submit your press release