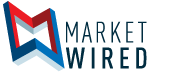 StoneRiver Named to Top 10 Claims Processing & Management Solution Providers 2016 by Insurance CIO Outlook
/EINPresswire.com/ -- DENVER, CO--(Marketwired - November 29, 2016) - StoneRiver, Inc., the trusted insurance technology partner with solutions across multiple business lines, announced that the company has earned a spot on the list of Insurance CIO Outlook's Top 10 Claims Processing & Management Solution Providers 2016. Stream® Claims streamlines end-to-end claims processing for all personal and commercial lines of business and enables carriers to adapt to emerging business requirements.
"We are happy to announce StoneRiver as one among the Top 10 Claims Processing & Management Solution Providers 2016," said Pamela Morgan, Managing Editor of Insurance CIO Outlook. "StoneRiver continues to help companies successfully navigate their way to gain or maintain a strong competitive edge through careful planning and innovative software solutions."
StoneRiver Executive Chairman Thomas Burke said, "We are proud to be selected as one of the top 10. In our conversations with carriers we hear how they are struggling to keep up with the significant amount of change needed in their claim departments. With Stream Claims they can face the future confidently because the system is built on a platform designed to evolve."
Key system functionality includes:
Omni-channel support for loss reporting including call center, electronic file, vendor import, portal and mobile for improved customer service.
Intelligent rules-driven workflow with effective claim assignment, ensuring faster cycle times in claims that equate to lower expenses and settlement costs.
Deep functionality with full life cycle support for handling a claim for all personal and commercial lines of business including workers' compensation.
Intuitive and easy to use solution with "one click" access for adjusters as they work a claim, resulting in a much improved claimant/adjuster experience.
Central repository for all persons and organizations involved in the carrier's operation, providing a 360-degree view of these parties to improve customer service and vendor management.
Tools, such as a comprehensive Catastrophe Management function, Mobile Claims Adjusting, and alternative payment method options like EFT and Debit Cards to proactively manage exposure and to provide responsive service to policyholders for losses from storms or catastrophic events.
Supervisory and management functions offering insight and control over claims operations through visual representation of the business, including workloads, financial responsibilities and operational performance.
Cost-effective options for delivering, implementing and operating Stream Claims as either an on premise or cloud-based deployment.
Agile and adaptive solution operating on a next generation micro services-oriented architecture to enable the operation to quickly and cost-effectively react to changing market, agent and policyholder expectations.
About Insurance CIO Outlook
Published from Fremont, California, Insurance CIO Outlook is a print magazine which gives insights about the latest news and updates on new technologies that is transforming the ways insurance industries work. A panel of experts, professionals, technology leaders including board members of Insurance CIO Outlook have finalized the list of "Top 10 Claims Processing & Management Solution Providers 2016" and shortlisted the best vendors and consultants. For more info, visit: http://www.insuranceciooutlook.com/
About StoneRiver, Inc.
StoneRiver delivers the industry's widest range of technology solutions and services to insurance carriers, agents, and broker-dealers. This versatile product group encompasses front-office, policy, claim, rating, underwriting, billing, reinsurance, financial and compliance solutions for all major business lines. Hundreds of companies rely on StoneRiver software and processing solutions to achieve a competitive edge. StoneRiver promotes client success by streamlining complex business processes. Visit stoneriver.com for more information.
Powered by