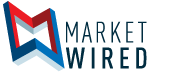 ActiveYards(R) Secures & Enhances New Pulte Del Webb Community in Durham, North Carolina
Pulte Del Webb Community, with ActiveYards fencing, Durham, North Carolina
Click here for high-resolution version
ActiveYards Fence Installation at Carolina Arbors, Pulte Del Webb Community, Durham, North Carolina
Click here for high-resolution version
/EINPresswire.com/ -- CLEVELAND, OH--(Marketwired - November 30, 2016) - North Carolina-based Harrison Fence, an ActiveYards® dealer, has recently partnered with the Pulte Group and supplied fencing for a Pulte Del Webb community called Carolina Arbors, located in Durham, North Carolina. Installation has been ongoing since the land was cleared and developed beginning in 2013. Harrison Fence is currently completing the fence installation for the final phase of the community.
Before winning the bid, Harrison Fence had to demonstrate that the ActiveYards fences would stand up to the required weight load code for fencing on the retaining walls on the property. Working with independent engineers, the ActiveYards material was tested and all products surpassed the required code. Once approved, the contract was then awarded to Harrison Fence.
"It has been surreal over the past few years to walk thousands of feet of undeveloped cleared terrain to measure for fence installation and know that eventually, homeowners will be living here and safely enjoying their backyards. We are fortunate to live in an area with so much growth and development," said James Plain, Harrison Fence, Installation Supervisor. "Now, it is even more exciting to see the land developed, families moving in, and work almost completed on the Del Webb property," added Plain.
Working in several phases, Harrison Fence has been installing 24,300 lf of 4' High ActiveYards Granite Haven Aluminum Fence and 12,391 lf of 4' High ActiveYards Granite Home Aluminum Fence, as well as a variety of Wooden Perimeter stockade fence, guardrails and chain-link utility fencing within the community.
Harrison Fence has installed ActiveYards fencing systems for both land development and home construction for the community. "In addition, we have completed fence work at the amenities center, installed a dog park fence and work at the sales models for each phase. We also go back in and install fence where it is needed after homes are in place, and since we are in the neighborhood and our installation trucks are noticed we also install fences for individual homeowners after the homeowners move into their homes," said Shauna Harrison.
So far in 2016, the Pulte Group has installed 20,865 lf of ActiveYards Aluminum Fence as well as 50+ ActiveYards Vinyl Fence Townhome partitions throughout Triangle North Carolina neighborhoods.
About Harrison Fence:
Based in Raleigh, NC, Harrison Fence installs fencing from the triad to the coast and offers a wide range of fencing products. A family-owned company, Harrison Fence has become one of the largest fence companies and a leader in the industry since 2001.
About ActiveYards®:
ActiveYards® is a proud brand of its parent company, Barrette Outdoor Living (BOL). Barrette Outdoor Living is the North American leader in consumer fence manufacturing. Barrette currently produces and markets exterior home products under a variety of leading brand names through specialty retailers, home centers and lumberyards. BOL is an independent subsidiary of Barrette. BOL currently employs 1,550 people and the Barrette parent company employs 3,000. BOL has a head office in Cleveland, OH with the parent company headquartered in Saint-Jean-sur-Richelieu, Quebec, Canada. The company is privately owned and operated by the third generation of the Barrette family.
Image Available: http://www.marketwire.com/library/MwGo/2016/11/30/11G123757/Images/del_webb-a3697f63c38aa1ddaae0b8ed21f51f42.jpg
Image Available: http://www.marketwire.com/library/MwGo/2016/11/30/11G123757/Images/20161101_152428_(3)-10a54379d16d9431bc84bd4f968a6147.jpg

Powered by