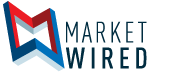 Brandcast to Host SXSW 2017 Design Lounge: The Top Destination for Designers to Relax, Learn, and Connect
/EINPresswire.com/ -- SAN FRANCISCO, CA--(Marketwired - Feb 16, 2017) - Brandcast, the leader in code-free web design, will be hosting designers, brand marketers, and interested media during the Interactive portion of the South by Southwest (SXSW) Conference & Festival 2017 at the Brandcast Design Lounge, from Friday, March 10 to Tuesday, March 14 in Room 301-302 in the JW Marriott in Austin. 
As part of the lounge experience, Brandcast will also be demonstrating its next-generation website creation platform The Design Studio™, built for designers, by designers. The platform empowers any professional designer to easily become a web designer, with an intuitive UI that shifts the focus away from complicated code or generic templates and back to creating brilliant websites.
WHAT:
The Brandcast Design Lounge is the one place for attendees to relax, learn, and connect with other design and brand marketing enthusiasts at SXSW. On Saturday-Tuesday, the Lounge will feature a coffee and tea bar from 9:00-10:00 am, followed by Brandcast Bootcamp from 10:00-11:00 am where participants can learn how to use the Design Studio. Afternoons at the Brandcast Design Lounge will feature design and brand marketing-focused fireside chats and meet and greets from leading creative agencies, designers, and thought leaders. The lounge will also host happy hours from 4:00-6:00 pm on Saturday, Sunday, and Monday night. All visitors can register for a free Design Studio account!
For the full schedule, visit: brandcast.com/sxsw
WHEN:
Friday, March 10, 11:00am-6:00pm
Saturday, March 11, 9:00am-6:00pm
Sunday, March 12, 9:00am-6:00pm
Monday, March 13, 9:00am-6:00pm
Tuesday, March 14, 9:00am-6:00pm
WHERE:
JW Marriott
Room 301-302
110 E 2nd St
Austin, TX 78701
To sign up for an exclusive, free early access Design Studio account, visit: https://app.brandcast.io/signup
To learn more, visit: www.brandcast.com
About Brandcast
Backed by Marc Benioff and founded in 2012 at the intersection of design and web technology, Brandcast is ushering in a new era of design freedom in web creation. Brandcast allows designers and marketers to create custom websites without the use of generic templates or the need to know code. To learn more about Brandcast, visit https://brandcast.com and follow @brandcastapp on Twitter.
Powered by