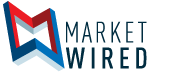 LD Holdings, Inc. Executing on Baby Boomer Acquisition Plan
/EINPresswire.com/ -- PERRYSBURG, OH--(Marketwired - Sep 15, 2017) - LD Holdings, Inc. (OTCQB: LDHL) announced today its update and guidance for its Baby Boomer acquisition strategy and capital plan needed to execute a round of five acquisitions. LD Holdings has been able to sustain its focus and execution through the continued financial support of Company Officers, shareholders and investors.
The Company has executed an agreement engaging a leading New York Wall Street investment banking firm for their expertise and capabilities in sourcing and structuring the right acquisition capital which will allow LD Holdings to acquire profitable businesses in strategic industries that will drive shareholder and investor value. Said Mr. Ayling, "We led an exhaustive search for the right funding partners to assist in delivering a strong round of our acquisition plan along with delivering the capital and financial structure needed to execute our ongoing acquisition pipeline." The agreement outlined the firm's placing of a credit line of up to $30M along with leveraging the firm's investment advisory, investment banking, research and brokerage services.
Our immediate acquisition plan includes 5 acquisitions which represent up to $22M in revenues and $3.4M in EBITDA. "Bundling and delivering a round of 5 acquisitions will ensure we surpass our lending partner's minimum profitability hurdle while serving quality sellers that have been in our acquisition pipeline. Executing 5 acquisitions is a strong step forward and evidence of a lot of behind the scenes work," stated Ayling.
Using proceeds received from acquisition capital partners, the Company's immediate and near-term actions are focused upon specific objectives that include i) Executing a round of 5 acquisitions in the landscape architect, build and servicing space ii) implementing a transition and integration plan for newly acquired businesses; iii) delivering revenue growth and operational efficiency targets iv) position the public entity of LD Holdings for potential exchange up-listing and long term financial success. "I have always said that sourcing the right acquisition capital will be the key to our success. I feel we are taking a large step forward with the launch of our new capital partnership. We have the right management team, acquiring the right businesses and are developing the right processes and integration processes to move forward with our plan," he said.
"We certainly value the understanding and patience of our stakeholders and shareholders," said John Ayling, CEO. "Overcoming various hurdles with lenders has been a challenging process to acquire companies in the right way, and get it done fairly and equitably for existing shareholders.
About LD Holdings, Inc.
LD Holdings, Inc. operates as a financial and management holding company. It focuses on offering marketing, sales, and other business services, which represent target services to position client companies for sales and profit growth in preparation for their eventual sale; maintaining a database of businesses for sale; maintaining a database of individuals with specific backgrounds and expertise for acquisition, evaluation, and strategizing the post-acquisition business model; and maintaining database of investors. The company, LD Holdings, Inc. is based in Perrysburg, Ohio.
Forward-Looking Statements
Statements in this news release regarding future financial and operating results, future growth in research and development programs, potential applications of our technology, opportunities for the company and any other statements about the future expectations, beliefs, goals, plans, or prospects expressed by management constitute forward-looking statements within the meaning of the Private Securities Litigation Reform Act of 1995. Any statements that are not statements of historical fact (including statements containing the words "will," "believes," "plans," "anticipates," "expects," "estimates," and similar expressions) should also be considered to be forward-looking statements. There are a number of important factors that could cause actual results or events to differ materially from those indicated by such forward-looking statements, including: our limited operating history, need for future capital and need to enter into relationships with retailers for retail merchandising business, supply and distribution risks, risks inherent in the development and commercialization of potential products, protection of our intellectual property, and economic conditions generally. Additional information on potential factors that could affect our results and other risks and uncertainties are detailed from time to time in the company's periodic reports, including the company's most recent Annual Report on Form 10-K and Quarterly Report on Form 10-Q. Forward-looking statements are based on the beliefs, opinions, and expectations of the company's management at the time they are made, and the company does not assume any obligation to update its forward-looking statements if those beliefs, opinions, expectations, or other circumstances should change.
Contact:
LD Holdings, Inc.
CEO John Ayling
Investor Relations - Glenn Hafner
1070 Commerce Drive
Building 2 - Suite 303
Perrysburg, OH 43551
(419) 873-1111
Glenn@LDHoldings.com
Powered by