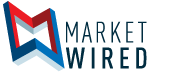 E & E Appoints Todd Musterait Senior VP, Corporate Development, and Promotes Colleen Mullaney-Westfall to VP of Corporate Regulatory and Legal Affairs
/EINPresswire.com/ -- LANCASTER, NY--(Marketwired - October 12, 2017) - Ecology and Environment, Inc. (E & E) (NASDAQ: EEI) is pleased to announce two new members of its leadership team. Todd Musterait, P.E., has joined E & E as Senior Vice President, Corporate Development, and Colleen C. Mullaney-Westfall, Esq. has been promoted to Vice President of Corporate Regulatory and Legal Affairs.
In his new role at E & E, Musterait will provide leadership in translating growth strategy into actions for developing the company's environmental, water, and energy business lines. With 23 years of experience, Musterait most recently served as Vice President and Director of Environment at WSP, where he led the US environmental business and served as a member of the global environmental leadership team. Musterait holds a Master of Engineering, Civil Engineering, from Clarkson University and a B.S. in Civil Engineering from the University of New Hampshire. He will work at E & E's corporate headquarters in Buffalo, New York.
"Todd brings valuable leadership skills and relevant experience to E & E that will help us in pursuing key markets and realizing our strategic objectives," said E & E president and CEO Gerard A. Gallagher III. "He will play an integral role in E & E's growth initiative going forward."
As VP of Corporate Regulatory and Legal Affairs, Mullaney-Westfall will serve as the company's chief legal officer and direct the Regulatory and Legal Group's management of compliance and legal affairs for the entire corporate enterprise. She has served E & E as in-house counsel for 18 years, Assistant Corporate Secretary since 2008, and Secretary to the Board of Directors since 2015. Mullaney-Westfall holds a B.A. in Political Science from the University of New Mexico and a J.D. from Hofstra University School of Law.
About Ecology and Environment, Inc.
E & E is a global network of innovators and problem solvers, dedicated professionals and industry leaders in scientific, engineering, and planning disciplines working collaboratively with clients to develop technically sound, science-based solutions to the leading environmental challenges of our time. Learn more at www.ene.com.
Powered by