The property Buyer Show Gauteng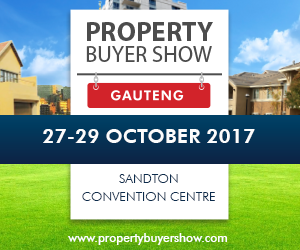 N/A
Visitors
The Property Buyer Show is aimed at residential property buyers who either want to buy their first home,or build wealth through their own property investment portfolio.

The innovative exhibition layout is designed to walk buyers through the property buying process – and includes a finance zone, property zone, a first-time buyer seminar theatre, property investor theatre and a lifestyle theatre. We create a one-stop shop where prospective homeowners can interact with the brands that can help throughout the entire process, from finance to property, insurance and wealth management.

Our launch show in Cape Town met and exceeded visitor and exhibitor expectations, and we were pleased to see property being reserved and purchased on the exhibition floor. We are very excited about delivering the event in Gauteng and hope you are available to join us.

Exhibitors
Who should exhibit?
Banks / Specialist Lenders / Bond Originators / Wealth Managers
Estate Agents / Developers / Portals / Brokers
Insurance / Conveyance / Inspection / Home Technology Providers / Vendors / Home Product Suppliers


EIN News
provides powerful, real-time media monitoring, news aggregation & syndication services. Read the latest news about this topic. See: