NIGERIA INTERNATIONAL PETROLEUM SUMMIT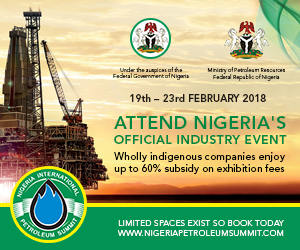 Nigeria International Petroleum Summit is the government's official Oil and Gas Summit and designed to be Africa's most important Oil and Gas event.
Visitors
Top decision makers from both the public and private sectors.
Exhibitors
Oil Companies, Oil service companies, technology companies, Oil and Gas Companies.
EIN News
provides powerful, real-time media monitoring, news aggregation & syndication services. Read the latest news about this topic. See: