THE 5TH INTERNATIONAL CONFERENCE ON FISHERIES AND AQUACULTURE (ICFA 2018)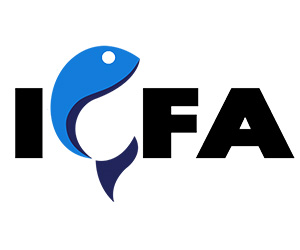 Abstract Submission Process

In order to present at the 5th International Conference on Fisheries and Aquaculture (ICFA 2018), your abstract must first pass a double-blind peer review. Upon payment of registration fee, your presentation will be confirmed.

Deadlines
Abstract submission: 23rd May 2018.

SUBMIT YOUR ABSTRACT TODAY!
Visitors
Keynote Speakers

Albert G.J. Tacon Ph.D
Technical Director – Aquatic Farms Ltd
USA

Rohana Subasinghe (PhD)
Retired Chief of FAO Aquaculture Service
Managing Director, Future Fish

Prof. Dr. Indrani Karunasagar
Director (R&D), Nitte University
Director, UNESCO MIRCEN for Medical & Marine Biotechnology, India

Prof. P.R.T. Cumaranatunga
Department of Fisheries and Aquaculture
Faculty of fisheries and marine science and Technology
University of Ruhuna.
Exhibitors
Theme based sessions
The 5th International Conference Fisheries and Aquaculture 2018 will comprises with three special sessions under below themes.
Theme 1 – Technology Advancements in Aquaculture
Theme 2 – Climate Change and Aquatic Biodiversity
Theme 3 – Food Security and Aquaculture Health Management

https://aquaconference.com/theme-based-sessions/
EIN News
provides powerful, real-time media monitoring, news aggregation & syndication services. Read the latest news about this topic. See: