THE 17TH CHINA INTERNATIONAL AUTOMOTIVE AFTERMARKET INDUSTRY & TUNING (AUTUMN) TRADE FAIR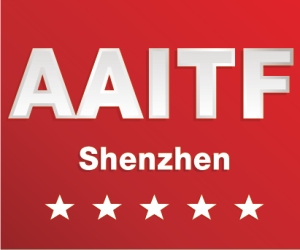 AAITF 2018 (Autumn Edition) - The 17th China International Automotive Aftermarket Industry & Tuning (Autumn) Trade Fair will be held from 13th – 15th July, 2018 at Shenzhen Convention & Exhibition Center, China.

AAITF is well known as the trend-setting show in China auto aftermarket, accessories and tuning industry. Accompanying the fast growth of China automotive industry AAITF become an exclusive and efficient global trade platform for China automotive aftermarket industry. The show covers the full range of the industry including Auto Electronic, Auto Audio, Auto Light, Car Styling & Child Safety Seats, Car Modification & Upgrading, Auto Care & Beauty, Auto Parts, Auto Films and Car Connectivity etc.

Come and have a look! You will definitely find new opportunities in an amazingly fast growing economy with the increase of China Automotive Aftermarket Industry.

Looking forward to seeing you at AAITF 2018.
Visitors
More than 120,000 domestic and international visitors.
Exhibitors
2000+ mainstream brands and high-end global auto aftermarket enterprises
EIN News
provides powerful, real-time media monitoring, news aggregation & syndication services. Read the latest news about this topic. See: