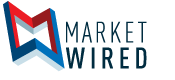 Pwnie Express Receives Prestigious SC Magazine Security Innovator for "One of the Best Crystal Balls in the Business"
Pwn Pulse(TM) Recognized for Its Industry Defining Ability to Detect, Fingerprint, and Analyze Rogue, Misconfigured, and Unauthorized Wireless and Wired Devices Threatening All Workplaces
/EINPresswire.com/ -- BOSTON, MA -- (Marketwired) -- 12/17/15 -- Pwnie Express helps protect your business with an enterprise-class SaaS solution purpose-built to detect, fingerprint, and analyze any wireless and wired device. This solution, Pwn Pulse, was recognized today for its industry shaping technology as SC Magazine named the company a 2015 Security Infrastructure Innovator. One of only two companies awarded this prestigious distinction in the Security Infrastructure category, Pwn Pulse was also vigorously tested by the publication prior to this designation.
The best way to recognize true innovation in security is to actually use the products in real-world scenarios, and this is what SC Magazine did. Peter Stephenson, technology editor for the magazine, wrote about his use of Pwn Pulse in SC Magazine's December issue:
"We tested the Pwn Plug in the depths of Levi's Stadium, home of the San Francisco 49ers and the most high tech football stadium in the world with more than 12,000 Wi-Fi access points. We ran a single Pwn Plug during the World Cup soccer match last spring with about 75,000 fans in the stadium. The single device followed several thousand Wi-Fi users and many of the access points. Obviously, we were impressed."
Stephenson continued, "When this Innovator took the management and visibility of the devices to the cloud -- their Pwn Pulse offering -- the company's business exploded." He noted, "These folks have one of the best crystal balls in the business -- they really know how to predict an important emerging niche -- and exploit it."
"It has become obvious with the proliferation of the Internet of Things and our BYOD lifestyles that the ability for security teams to detect rogue, misconfigured, and unauthorized devices is critical to securing the overall business infrastructure," said Paul Paget, CEO, Pwnie Express. "At Pwnie, we purpose-built a solution for security teams looking to discover, assess, and fingerprint all the wireless and wired devices accessing or near their network. Pwn Pulse is an enterprise-class SaaS platform built to enhance any company's security infrastructure, so this recognition by SC Magazine perfectly underscores our efforts, the work of our team, and our customers around the world."
About Pwn Pulse
Pwn Pulse continuously detects all of the devices putting an organization's workplace at risk. The SaaS platform detects devices connected to or even around a network, helping to replace legacy, expensive, on-site, manual point-in-time assessments. Pwn Pulse finds unidentified, open attack paths including: mobile phones, Wi-Fi Printers, Access Points, Smart Devices, and more, while working to amplify an organization's existing IT and security tools, people, and workflow.
About Pwnie Express
Pwnie Express provides threat detection of the billions of devices in and around your workplace. By automating wireless and wired device detection, Pwnie solutions continuously detect the devices on or around your network that are open pathways for attackers. Pwnie arms your security team to win the BYOD battle with the ability to detect and fingerprint any device, from phone to thermostat, in order to prioritize your security response, reduce alert fatigue, and provide situational intelligence. See all the things you're missing at pwnieexpress.com or @PwnieExpress.
SC Magazine is a trademark of Haymarket Media
Media Contact
Scarlett O'Sullivan
Email Contact
203-240-0462


Powered by


EIN Presswire does not exercise editorial control over third-party content provided, uploaded, published, or distributed by users of EIN Presswire. We are a distributor, not a publisher, of 3rd party content. Such content may contain the views, opinions, statements, offers, and other material of the respective users, suppliers, participants, or authors.
Submit your press release