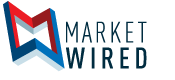 CloudLock Announces Key New Executive Hire and Internal Promotions
Security Industry Veteran and Former Senior VP of Product Management at Trustwave John Amaral to Head Up CloudLock's Product Delivery Organization
/EINPresswire.com/ -- WALTHAM, MA -- (Marketwired) -- 12/17/15 -- CloudLock, the leading provider of Cloud Access Security Broker (CASB) and Cybersecurity-as-a-Service solutions, today announced that the company is expanding its executive leadership team with the addition of John Amaral as head of product delivery. Amaral will be responsible for leading the company's product, engineering, and operations teams. Amaral has more than 20 years of experience as a technologist and product development leader in information security and networking.
"Given my background in the security industry, I have witnessed and experienced first-hand the accelerated shift to the cloud and the drastic impact it's had on the security posture of organizations," said Amaral. "The opportunity to join an innovative and rapidly growing company was very compelling. I look forward to working with the amazing team CloudLock has built and expanding the CloudLock solution."
Prior to joining CloudLock, Amaral served as the Senior Vice President of Product Management at Trustwave. John was a key contributor to Trustwave's rapid growth and market leadership culminating in Singtel's acquisition of Trustwave in 2015. During his tenure at Trustwave, he served in both business and technical management roles where he guided the vision, direction and development of Trustwave's security, compliance and services product lines. He joined the company through the acquisition of data loss prevention leader Vericept in 2009 where he was Chief Technology Officer and Vice President of Research and Development. Before Vericept, he was Chief Technology Officer at NEI, now known as UNICOM Engineering. John also served in executive roles at Artel Video Systems and ITS Corporation, a developer of broadband networking equipment and technology, which was acquired by Artel Video Systems.
"John brings a tremendous amount of world class security experience and expertise to the team," said Gil Zimmermann, CEO and co-founder of CloudLock. "As the first cloud-native CASB provider, we've always prided ourselves in being at the forefront of security innovation. John's addition will help to ensure that we continue to outpace the competition for the most hyper-scalable and people-centric cybersecurity platform in the industry."
Internal Promotions Demonstrate CloudLock's Commitment to Professional Development
With the explosion in the cloud security market, CloudLock has more than doubled its staff to 150 over the last 12 months. The company was recently recognized as one of the three Best Places to Work in the United States by Glassdoor, and named the No. 1 Best Cloud Startup to Work by Forbes Magazine. The company recently made several key internal promotions to support its significant expansion, including naming Jennifer Sand Vice President of Product Management, Dan Lines as Vice President of Engineering and Ori Keren as Vice President of Advanced Development & Cyber Intelligence. The promotions are a testament to the strong results in rapidly building out CloudLock's Cybersecurity Platform and the organization's Cyber Intelligence platform and teams.
Jennifer joined CloudLock in July 2013 as the sole product manager and built the product management organization from the ground up. Dan joined CloudLock as one of the first members of the engineering team, and quickly rose through the internal ranks, gaining experience in multiple departments to ultimately lead the entire engineering organization. Ori joined CloudLock as Director of Software Engineering, is responsible for the CloudLock Israel site, and is now leading the team taking the next-generation cyber intelligence platform he pioneered to new heights with cutting edge machine learning and other advanced technologies.
"Jennifer, Dan and Ori have done a tremendous job leading us through the fastest growth spurt in our history," said Zimmermann. "Their promotions are a testament to their leadership in guiding our teams to build CloudLock's Security Fabric supporting the industry's largest client base."
About CloudLock
CloudLock, the leading CASB and Cybersecurity-as-a-Service provider, offers the Cloud Security Fabric™ enabling enterprises to protect their data in the cloud, reduce risk, achieve compliance, manage threats and increase productivity by continuously monitoring and protecting more than one billion files for more than 10 million end users daily. CloudLock delivers the only complete, risk-appropriate and people-centric approach to cloud cybersecurity. Learn more at cloudlock.com.
Lisa Mokaba
InkHouse
+781-966-4100
lisa@inkhouse.com
http://www.cloudlock.com/


Powered by


EIN Presswire does not exercise editorial control over third-party content provided, uploaded, published, or distributed by users of EIN Presswire. We are a distributor, not a publisher, of 3rd party content. Such content may contain the views, opinions, statements, offers, and other material of the respective users, suppliers, participants, or authors.
Submit your press release