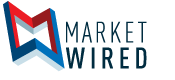 VRTIFY(R) Announces Beta Launch of New Virtual Reality Music Platform
VRTIFY Brings Music to Life Through Highly Immersive Virtual Reality
/EINPresswire.com/ -- SAN FRANCISCO, CA -- (Marketwired) -- 01/05/16 -- VRTIFY® today announced the private Beta launch of the first of its kind virtual reality (VR) music platform. VRTIFY disrupts traditional ways of enjoying music by providing every fan the opportunity to interact through VR and become encompassed in the musical experience. Through its proprietary technology VRTIFY creates, aggregates and distributes immersive musical content.
The journey will begin by downloading VRTIFY's app, available for any device that can be paired with major VR headsets (including Google Cardboard 2.0, Samsung's Gear VR, and Oculus Rift). Users are then transported into the VRTIFY world where they truly "experience music."
Experience Music
Inside this new musical dimension users can listen to their favorite songs while being drawn into a world of surreal 3D/360 environments, engaging multiple senses. VRTIFY supports a broad range of music sources including songs and playlists from Spotify accounts or personal libraries. Users can pair their preferred music with custom-created virtual environments, allowing them to "Walk like an Egyptian" among the pyramids in Cairo or chill while listening to "Margaritaville" on a warm Caribbean white sandy beach. Additional environments are provided through the integration of YouTube and Google Street View giving users endless possibilities to travel the world while experiencing music.
VRTIFY users can immerse themselves in other exciting musical events, such as grabbing coveted front-row seats to the most sought-after concerts or just sitting back while feeling the crowd dance to their favorite artist performance. Artists, record labels, brands, users and developers are already leveraging VRTIFY's recording technology and SDK to create immersive 3D, augmented reality and virtual reality video clips. Industry participants are in the process of joining the music platform, creating custom curated channels with exclusive content to be distributed in the VRTIFY app.
The Future of Music is in Virtual Reality
"VRTIFY is redefining how music is enjoyed and distributed with the first VR music platform," said Facundo Diaz, co-founder and CEO of VRTIFY. "We are making the way we consume music more dynamic and allowing people to become active participants through VR. This beta launch is an exciting glimpse into how VRTIFY will become the premier hub for VR music. Going forward we will open the VRTIFY platform, enabling musical artists to upload their VR-produced music and open source our SDK to enable any VR artist to contribute environments for listeners to experience."
VRTIFY Technology
VRTIFY's immersive experience is powered by its proprietary visual and audio technology. The visual content is developed using VRTIFY's camera system and software which simultaneously records 3D stereoscopic video in 360 degrees and its unique design can be flexibly configured to obtain impressive results in typical music recording settings. The complete immersive experience is achieved through VRIMMERSIVE SOUND®, a 360-degree and 3D sound system and software capable of mapping the source of the music in space and providing users with complementary audio depth perception. When someone joins a band practice through their VR headset, they feel literally present in the recital.
VRTIFY will be exhibiting at CES 2016, taking place January 6-9, 2016 in Las Vegas, NV, at booth #26215. Visitors will have the opportunity to demo the platform, enter virtual worlds to listen to music, and be mesmerized by VR channels and concerts that captivate the senses.
Testing is currently available in private Beta and VRTIFY will be generally available in Q2 2016. To learn more and sign up to join the beta tester list, visit http://www.vrtify.com/privatebeta.
About VRTIFY®
VRTIFY® is a virtual reality (VR) music platform that reinvents how users experience music. Through its immersive technology, VRTIFY listeners can get a front row seat at concerts and recitals, explore partner channels with exclusive content, or simply pick from any music source such as personal playlists, music files and Spotify. They can then select a tailored VR environment to be instantly transported to. Each experience includes a 360-degree and 3D visual and sound system, VRTIFY's VRIMMERSIVE SOUND®, along with an integrated suite of hardware and software tools offering the highest quality VR content. VRTIFY allows listeners to enjoy the all-encompassing experience alone or invite friends and family from around the globe to take part in this new musical journey through built in social sharing tools. VRTIFY also provides artists and designers in the music industry with the ability to reach fans in a new way through this platform by utilizing its post-production tools and open source SDK.
VRTIFY is headquartered in Palo Alto, California. For more information, please visit www.vrtify.com.
Press Contact:
Sasha Dookhoo
Vantage PR for VRTIFY(R)
407.767.0452 x227
Email Contact