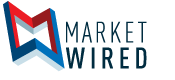 CloudLock and Check Point Partner to Revolutionize Cloud Malware Threat Detection and Quarantine
Joint Solution Discovers and Attacks Hybrid Cloud Shadow IT and Malware at the Source Through Detection, Quarantine, and Eradication Capabilities
/EINPresswire.com/ -- WALTHAM, MA -- (Marketwired) -- 01/05/16 -- CloudLock®, the leading provider of Cloud Access Security Broker (CASB) and Cybersecurity-as-a-Service solutions, and Check Point® Software Technologies Ltd. (NASDAQ: CHKP), the largest pure-play security vendor globally, today announced a partnership, providing a best-of-breed and API-centric CASB integration aimed at unifying on-premise and cloud cybersecurity. The innovative integration enables organizations to address the growing barrage of cloud malware and other cyber threats as well as cloud and on-premises shadow IT in a comprehensive solution.
"We are very excited to announce our partnership and integration with Check Point, allowing customers the ability to unify security across their hybrid cloud environments," said Gil Zimmermann, CEO and co-founder at CloudLock. "With the rapidly evolving threat landscape, security is no longer a luxury - it's a mandatory necessity. Our combined solution is a powerful way to address these threats head-on, and non-intrusively."
Security teams are challenged to unify cybersecurity across on-premise and public cloud environments. This leaves organizations in a diminished capacity to address a growing number of cyber threats. The proliferation of user-enabled cloud applications brings inherent security risks particularly as many apps connect to the corporate environment via integrations with sanctioned apps. Findings from the CloudLock CyberLab Q3 2015 cybersecurity report revealed over 52,000 app installs are conducted by privileged users - users such as administrators who typically have unrestricted access.
Shadow IT applications create a trifecta of risks: data loss through unauthorized channels, the introduction of malware into the environment and compromised user identities. The joint solution from CloudLock and Check Point combats malware by providing unified visibility into malware introduced through Shadow IT applications and direct remediation actions that help organizations enforce quarantine policies to isolate threats and render them innocuous.
The solution focuses on the following areas:
Cloud App Control
Discovers cloud applications used by employees regardless of how and where users access them, including both on and off the corporate network and with or without corporate credentials
Aggregates crowdsourced risk intelligence across CloudLock and Check Point to determine the risk of cloud apps combined
Generates a unique Risk Probability Index to assess unsanctioned cloud apps
Enforces best practices and mitigates risk through automated, policy-driven application control
Malware Detection and Eradication
Identifies both new and unknown malware including spyware, keystroke loggers, Trojans, and rootkits through signatures, behavior blockers, and heuristic analysis
Analyzes malicious files hosted in cloud environments through Check Point's advanced threat emulation capabilities ("innovative zero-day threat sandboxing capability within the Check Point SandBlast solution")
Prevents infections from cloud-based and on-premise-based malware
Enforces automated quarantining of files determined to be malicious through CloudLock
"Check Point's partnership with CloudLock helps usher in API-based CASB technology in the enterprise network firewall market," said Alon Kantor, vice president of business development, Check Point. "Customers can now combine data protection and Shadow IT discovery & control, across on-premises and public cloud environments."
For more information, read the Check Point + CloudLock solution brief, Eliminating Shadow IT & Cloud Malware.
About Check Point Software Technologies Ltd.
Check Point Software Technologies Ltd. [www.checkpoint.com] is the largest pure-play security vendor globally, provides industry-leading solutions, and protects customers from cyberattacks with an unmatched catch rate of malware and other types of attacks. Check Point offers a complete security architecture defending enterprises' networks to mobile devices, in addition to the most comprehensive and intuitive security management. Check Point protects over 100,000 organizations of all sizes. At Check Point, we secure the future.
About CloudLock
CloudLock, the leading CASB and Cybersecurity-as-a-Service provider, offers the Cloud Security Fabric™ enabling enterprises to protect their data in the cloud, reduce risk, achieve compliance, manage threats and increase productivity by continuously monitoring and protecting more than one billion files for more than 10 million end users daily. CloudLock delivers the only complete, risk-appropriate and people-centric approach to cloud cybersecurity. Learn more at www.cloudlock.com.
Stephanie Olesen
InkHouse
CloudLock@inkhouse.com