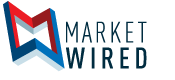 Sample6 Awarded New Patent for Phage Engineering Technology
Company Continues to Drive Proactive Food Safety Innovation
/EINPresswire.com/ -- CAMBRIDGE, MA -- (Marketwired) -- 01/21/16 -- Food safety innovator Sample6 today announced that it has earned a new patent for its phage-based bacterial detection assay.
The company was awarded its first patent by the U.S. Patent and Trademark Office (USPTO) for its phage engineering technology on January 10, 2016. The new patent, U.S. Patent No. 13/627,060, entitled "Recombinant Phage and Methods" contributes to Sample6's unique process for phage engineering. Phage engineering is at the core of the company's continued food safety innovations, which drive faster, more accurate safety measures.
"As an industry, we need to set a new bar for food safety programs -- widespread illness outbreaks and massive recalls should not happen in this day and age. Contaminated food should be found and stopped before it ever enters the food chain," noted Sample6 CEO Tim Curran. "We are proud that our team of brilliant scientists continues to earn recognition for driving the innovations that will set new standards for food safety programs in the years ahead."
Approved by the USDA, AOAC and plants across the country, Sample6 DETECT/L is the first in-plant, in-shift pathogen detection for listeria. In fact, the company now helps ensure food safety at more than 30 plants in the United States and Canada, including leading ice cream, soy product and consumer packaged meats suppliers.
To learn more about how Sample6 is working with leaders in the food industry to make food safer, please check out the Sample6 blog for additional customer stories.
About Sample6
Sample6 is making food safer by delivering two powerful tools to the food industry, Sample6 DETECT™ and Sample6 CONTROL™. Sample6 DETECT is an enrichment-free, on-site, in-shift pathogen diagnostic. This advancement paired with powerful analytics from Sample6 CONTROL will shift food safety from reaction to prevention, which is the primary goal of the FSMA and HAACP initiatives in the United States. Food processors from meat, seafood, dairy, produce, and dry goods have already partnered with Sample6 in order to integrate these revolutionary products into their plants. For more information, please visit www.sample6.com.
Media Contact:
Erica Camilo
Connexa Communications for Sample6
Email Contact
610.639.5644


Powered by


EIN Presswire does not exercise editorial control over third-party content provided, uploaded, published, or distributed by users of EIN Presswire. We are a distributor, not a publisher, of 3rd party content. Such content may contain the views, opinions, statements, offers, and other material of the respective users, suppliers, participants, or authors.
Submit your press release