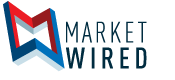 hc1.com(R) Teams With Amazon Web Services, Enables Healthcare Organizations to Focus on Personalizing Service
hc1.com Will Exhibit With AWS at HIMSS Booth #12125
/EINPresswire.com/ -- INDIANAPOLIS, IN -- (Marketwired) -- 02/25/16 -- hc1.com, inventor of the world's leading healthcare relationship management platform, announced that it has teamed with Amazon Web Services (AWS), enabling healthcare leaders and their IT organizations to personalize the healthcare experience within a HIPAA compliant, highly available, scalable solution. Both organizations will be available during HIMSS at the AWS booth #12125, February 29-March 4, in Las Vegas. Click to Tweet.
The hc1 Healthcare Relationship Cloud® includes healthcare CRM, live analytics, and secure collaboration capabilities while supporting extensibility via hc1 Apps. With the hc1 Enterprise Platform running on the AWS Cloud, healthcare organizations have the ability to unify disparate clinical, financial, and business data into comprehensive provider, consumer, and patient profiles within a flexible, secure, and cost-effective IT infrastructure.
"We are thrilled to work with AWS due to their best-in-class global infrastructure that offers HIPAA compliance, data security, scalability, big data support, and massive compute power," said Brad Bostic, Founder & CEO of hc1.com. "By optimizing our high performance healthcare platform on AWS, we enable healthcare executives to deliver amazing service through action and accountability rather than getting bogged down with the complex, time intensive demands of managing IT infrastructure."
With the hc1 Enterprise Platform running on the AWS Cloud, healthcare organizations are positioned to succeed in today's complex healthcare environment by unifying previously disconnected data into client profiles, automatically identifying issues that require attention, and ensuring that action is taken to deliver outstanding client service. More information will be available during HIMSS at the AWS booth #12125 and hc1.com booth #10634.
About hc1.com
The hc1® Healthcare Relationship Cloud® enables health systems and diagnostic labs to personalize the healthcare experience for patients, consumers, and providers throughout the entire care journey. hc1 has been adopted across more than 850 locations around the globe and has processed over 2 billion clinical transactions to date, generating more than 30 million consumer profiles and enabling a five star service experience for industry leaders including Cleveland Clinic, Alere, Sonic Healthcare and AmeriPath. The company has received accolades from Gartner Research and was named "Best Healthcare CRM for Diagnostic Laboratories" by Frost & Sullivan. To learn more about hc1, please visit www.hc1.com and follow us on Twitter @hc1_HRM, LinkedIn, and Facebook.
For information contact:

Linda Muskin
847-432-7300
Email Contact

Mara Conklin
678-825-2000
Email Contact


Powered by


EIN Presswire does not exercise editorial control over third-party content provided, uploaded, published, or distributed by users of EIN Presswire. We are a distributor, not a publisher, of 3rd party content. Such content may contain the views, opinions, statements, offers, and other material of the respective users, suppliers, participants, or authors.
Submit your press release