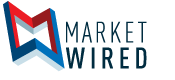 MARZA Revolutionizes CG Animation Rendering With Unity
/EINPresswire.com/ -- SAN FRANCISCO, CA -- (Marketwired) -- 03/16/16 -- Tokyo based MARZA ANIMATION PLANET INC. (MARZA) will debut the Unity rendered short-film "THE GIFT" at the 2016 Game Developers Conference (GDC) in San Francisco. This short film was created using "MARZA Movie Pipeline for Unity," co-developed with Unity Technologies. The full short will be released on "THE GIFT" website: www.marza-realtime.com in April 2016.
A breakthrough in advanced technology for CG production, "THE GIFT" integrates MARZA's forte -- Hollywood style CG film production -- made possible by Unity's rendering engine. The new pipeline uses full, feature-quality character motions and shaders, and requires no "pre-rendering" via other programs. Moreover, contrary to the existing use of CPU for pre-rendering, Unity's use of GPU has led to increased rendering speeds allowing directors and artists to simplify and optimize their interactions.
Using the Unity platform in movie production will not only radically change the process of CG movie-making, but will make it possible to share data and more easily integrate with game production, VR and digital content development across multiple platforms. MARZA will keep evolving this workflow in collaboration with Unity Technologies.
"Sega has continually created amazing game experiences, and by creating MARZA, has brought video game technology into the film arena," said Shinobu Toyoda, Representative Director, Unity Technologies Japan. "We were excited to collaborate with them on the idea of making cinematic experiences come to life using Unity's platform in conjunction with the MARZA movie pipeline. "THE GIFT" is a perfect example of what can be achieved, and is a wonderful story for everyone."
MARZA Movie Pipeline for Unity -- Key features
Pursuing rich animation expression
Alembic importer co-developed with Unity Technologies
Reproducing rich animation expression and advanced, complex VFX
Implementing modern texture expression
Skin Shader: Character skin textures reproduction
Eye Shader: Character eye expression
Fake Fur Shader: Character "fur" expression
Dramatic improvement for efficient visual creation through automatic shot scene creation
All required assets, camera and animations are automatically read by the Unity platform, allowing for instant visual checking
Asset updates after scene creation
Enhancing visual quality
From Unity to Composite Software
Using Frame Capture, co-developed with Unity Technologies
Capturing game view as a sequence of OpenEXR image files
Using render pass system to output additional information as extra OpenEXR layers
Thanks to the collaboration with Unity Technologies, we are happy to announce that some of the key features in the "MARZA Movie Pipeline for Unity" are already available in open source, under the MIT license at github, for Unity and the CG community at large.
About MARZA ANIMATION PLANET INC.
MARZA ANIMATION PLANET INC. (MARZA), a CG animation film production company of SEGA SAMMY Group, has its origin in the CG Image Production Department of SEGA® Corporation. Ever since SEGA®'s CG image production department became a separate company in 2009, MARZA has been focusing on the production of CG animated features. MARZA's CG production technology is highly praised both in Japan and abroad. SPACE PIRATE CAPTAIN HARLOCK, the CG animation feature released in 2013, has won numerous domestic and international awards.
Currently, a new feature "Sonic the Hedgehog", co-produced with Sony Pictures Entertainment Inc. (USA) is in development.
As a 3DCG studio aiming to achieve global success from Japan, MARZA continues to work aggressively in creating new expression and innovative technology with the vision to create exciting and inspiring entertainment for people around the world.
MARZA representative works
CG feature film "SPACE PIRATE CAPTAIN HARLOCK"
< Record of Awards >


VFX-JAPAN AWARD 2014: Best Theatrical Animation Film
International 3D Society, Lumiere Japan Award 2013: Gran Prix
3D CREATIVE ARTS AWARDS: Best International Animated Feature

CG Feature film "RESIDENT EVIL CG3" (in-production / to be released in 2017)
Feature film "Sonic the Hedgehog" (in-development)
Short film "MOOM (2016)" production
Short movie "Night of the Werehog"
Feature film "Assassination Classroom (2015)", handling part of VFX production
Feature film "Japan's Longest Day (2015)" , handling part of VXF production
Realtime CG Tech Demo "HAPPY FOREST"

VFX-JAPAN AWARD 2016: Best Pioneering Visual Effects
Image Available: http://www2.marketwire.com/mw/frame_mw?attachid=2979438
Image Available: http://www2.marketwire.com/mw/frame_mw?attachid=2979433

For further inquiries regarding the contents of this press release, please contact:

MARZA ANIMATION PLANET INC.
Contacts:
Haruhiro Uchida
Mayumi Tachikawa
Shuichi Utsuno
Email: realtime_pr@marza.com


Powered by


EIN Presswire does not exercise editorial control over third-party content provided, uploaded, published, or distributed by users of EIN Presswire. We are a distributor, not a publisher, of 3rd party content. Such content may contain the views, opinions, statements, offers, and other material of the respective users, suppliers, participants, or authors.
Submit your press release