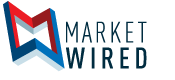 Jury Returns Verdict in Metaswitch/Genband Patent Litigation
/EINPresswire.com/ -- LONDON, UNITED KINGDOM--(Marketwired - March 18, 2016) -  Network software provider Metaswitch today announced that a jury in the United States District Court for the Eastern District of Texas has issued a verdict in the second patent litigation trial this year between VoIP competitors Metaswitch Inc. and Genband Inc. The jury found both companies' patents invalid and not infringed. As a result of these findings, no damages were awarded by the jury. Metaswitch filed the lawsuit in July 2014 in response to an earlier patent infringement lawsuit filed against Metaswitch by Genband in January 2014.
"We have great respect for the jury system," said Martin Lund, Metaswitch CEO, "and believe that by rejecting both party's claims, the jury sent a message to the parties that competition should stay in the marketplace, not the courtroom."
About Metaswitch Networks
Metaswitch is powering the transition of communication networks into a cloud-based, software-centric, all-IP future. As the world's leading network software provider, we design, develop, deliver and support commercial and open-source software solutions for network operators and large enterprises. We are focused on delivering high-performance software that runs on commercial, off-the-shelf hardware, as appliances or in the cloud. Our IP Multimedia Communications Software has been adopted by more than 1,000 customers worldwide, while our Software-Defined Networking portfolio is adding intelligence to white box platforms, cost-effectively virtualizing network routing and hyperscaling the data center. For more information, please visit: http://www.metaswitch.com.
Copyright © 2016 Metaswitch Networks. "Metaswitch" and "Metaswitch Networks" are registered trademarks. Brands and products referenced herein are the trademarks or registered trademarks of their respective holders.
Press Contact
Wilson Craig
Mindshare PR
+1 408 516 6182
Powered by


EIN Presswire does not exercise editorial control over third-party content provided, uploaded, published, or distributed by users of EIN Presswire. We are a distributor, not a publisher, of 3rd party content. Such content may contain the views, opinions, statements, offers, and other material of the respective users, suppliers, participants, or authors.
Submit your press release