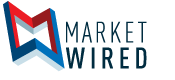 Olapic Expands Its Visual Content Marketing Platform With Acquisition of Piqora
Visual Marketing Platform Integrates New Content Management & Scheduling Feature, Adds Shoppable Instagram Solution Tapshop, and Becomes a Pinterest Marketing Developer Partner (MDP) for Content Publishing
/EINPresswire.com/ -- NEW YORK, NY --(Marketwired - March 30, 2016) - Olapic, the premier visual content marketing platform, today announced the acquisition of Piqora, solidifying the company's position as the global leader for scalable, enterprise-class visual content marketing and commerce solutions. Financial terms of the deal were not disclosed.
Piqora's technology, including content scheduling for Instagram and Pinterest, measurement, analytics and reporting tools, and its shoppable Instagram solution Tapshop, will be integrated into the Olapic visual content marketing platform.
Piqora's products complement Olapic's robust solutions for collecting, curating, extending, and measuring the impact of consumer and brand-generated imagery when used across marketing channels such as e-commerce, email, digital advertising, retargeting, direct mail, outdoor, and print. As part of the acquisition, Piqora's San Mateo, CA operations and team will be merged into Olapic.
"The acquisition of Piqora merges two best-in-class technologies and creates the industry's most powerful visual content marketing platform designed to help brands, CMOs, and social teams extract more value and drive revenue from content," said Pau Sabria, co-founder and CEO, Olapic. "When brands have access and manageability of high-performing content at scale, it improves the cross-channel ROI and engagement with consumers."
Piqora was founded in 2012 with a focus on marketing and data analytics for Pinterest. Since launch, the company expanded its strategy to include marketing, commerce, and analytics tools for other image-based networks such as Tumblr and Instagram to help advertisers and marketers discover and amplify the most relevant visual content on mobile destinations.
"The combination of Piqora and Olapic creates a powerful suite of solutions for marketers to derive deeper insights and realize greater value by improving the performance of their campaigns with highly engaging content," said Sharad Verma, co-founder and CEO, Piqora.
As part of the acquisition, Olapic is now a Marketing Developer Partner (MDP) of Pinterest and one of a limited number of companies to offer content publishing for Facebook, Instagram, and Pinterest.
"We are excited to be working with Pinterest as a MDP and look forward to continuing our development of new opportunities for our customers," continued Sabria.
This transaction comes on the heels of a banner 2015 for Olapic with several industry-first technology offerings, inclusion in marketing partnership programs with Facebook and Instagram, and continued growth to more than 175 employees in six countries and hundreds of customers spanning industries including retail, beauty, e-commerce, apparel, luxury, travel, food, financial services, and more.
About Olapic
Olapic is the leading visual marketing platform for collecting, curating, permissioning, and showcasing consumer-generated photos across marketing channels. Olapic collects consumer photos and videos from social media sites including Instagram, Vine, Twitter and Tumblr to help brands and retailers significantly increase sales and marketing campaign performance by creating more authentic brand experiences. Olapic is headquartered in New York City with offices in California, Cordoba, Argentina, The United Kingdom, France and Germany. For more information on Olapic, visit www.olapic.com.
Media Contact
John O'Leary
LaunchSquad for Olapic
olapic@launchsquad.com
212-564-3665