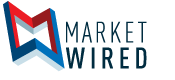 ProductionHUB Awards NYPD Detectives an Award of Excellence at the NAB Show
/EINPresswire.com/ -- NEW YORK, NY --(Marketwired - May 02, 2016) - ProductionHUB, the global network for local crew & vendors, honored two New York City Police Detectives from the Major Case Squad, Martin Pastor and Anthony Diaz, who have recovered more than $700,000 worth of stolen equipment over the past nine months. The award was given prior to ESTA's Production Equipment Rental Group's annual general membership meeting on Tuesday, April 19th at NAB in Las Vegas where they were officially honored by PERG.

Pastor and Diaz have traveled to Spain, France and Argentina to track down leads; they developed confidential informants, convinced law enforcement in other cities to pursue cases, advised companies on what to do to recover equipment, and presented at industry forums to help raise awareness about equipment theft. The detective's efforts were facilitated in part by Rental Guard, PERG's website that provides theft reporting and alert features for free to our industry. In addition, Rental Guard provides professional rental houses with advanced alert capabilities that warn members about questionable customers and help them vet new customers.
Presenting ProductionHUB's Award of Excellence was Steve Rotz, Vice President of ProductionHUB. The award of recognition was presented to Detectives Pastor and Diaz for their dedication to combating fraud and theft in the motion picture and TV production industry. "We will do whatever we can to support fraud prevention and equipment theft for our industry, and we wanted to physically show our gratitude to the Detectives by extending the award as a small token of our appreciation," says Rotz.
At the NAB meeting, PERG raised $2400 to seed a new tip fund to be used by law enforcement for information that directly leads to the recovery of stolen equipment. Tip money has proved an effective strategy for getting to the criminals behind the thefts, and not just the foot soldiers carrying them out.
Pastor and Diaz attended NAB with the blessing of NYPD and partially funded by PERG. During the show, PERG members took it in turns to escort the detectives around the show floor, enabling Pastor and Diaz to make valuable contacts with rental companies and equipment manufacturers and learn more about production equipment.
Paul Royalty of LiteGear, Chair of the PERG Council, commented, "PERG has been working closely with Detectives Pastor and Diaz as part of our Rental Guard Fraud and Theft Prevention Network. This new level of cooperation and communication between law enforcement and the production industry is beginning to have a real impact and we are delighted that ProductionHUB joined us in honoring their efforts."
About ProductionHUB, Inc.
ProductionHUB is the global network of local crew & vendors, for all your production needs -- from corporate media and live events to film, television, digital media, and everything in between. We reduce the headaches and uncertainty associated with hiring in this extremely specialized industry by connecting you to the best vetted, professional content creators and vendors to bring your project to life. For nearly 20 years, ProductionHUB has been a B2B resource for professionals behind-the-scenes in media & entertainment; but now with the popularity of high-quality video, thousands of businesses, agencies and studios rely on us as their video staffing & procurement partner.
CONTACT:
Katrina Deleon
(407) 629-4122
kdeleon@productionhub.com 
Powered by


EIN Presswire does not exercise editorial control over third-party content provided, uploaded, published, or distributed by users of EIN Presswire. We are a distributor, not a publisher, of 3rd party content. Such content may contain the views, opinions, statements, offers, and other material of the respective users, suppliers, participants, or authors.
Submit your press release