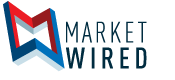 APOLAN Brings Passive Optical LAN Expertise to the 2016 DAS & Small Cells Congress
Association's Two Sessions Will Focus on How Fiber-Based, Passive Optical LAN Enables True DAS and PON Convergence for Enterprises
/EINPresswire.com/ -- LAS VEGAS, NV -- (Marketwired) -- 05/16/16 -- The Association for Passive Optical LAN (APOLAN), a non-profit organization that is driving adoption and educating the market about the advantages of passive optical LAN, today announced two educational sessions addressing key network trends and deployment successes for passive optical LAN at the upcoming DAS & Small Cells Congress taking place May 16-18 in Las Vegas.
Monday, May 16 at 10 a.m. -- "Understanding Converged Solutions to Develop Your Mobile Strategy"
Tom Napoli, Noovis vice president and APOLAN Board of Director, will showcase how the right fiber-based network backbone is key to delivering converged solutions.
Tuesday, May 17 at 2:25 p.m. -- "Future Proofing Your Network with Passive Optical LANs"
George Allen, former Governor of Virginia, U.S. Senator and APOLAN Ambassador sponsored by VT Group, will discuss how deploying a Passive Optical LAN can help an enterprise future-proof their network infrastructure while realizing all of the benefits of converged wired and wireless network services.
"As enterprises are looking to upgrade or replace their network, they are realizing that copper-based LANs can't keep up with the communications and IT trends, including DAS and small cells," says Brian D. O'Connell, Chairman of the APOLAN. "It's critical that we continue to educate enterprises about the passive optical LAN's unique benefits to ensure they make the most strategic choices to tackle their evolving IT needs."
Unlike the traditional copper-based LAN, passive optical LAN provides greater speed and bandwidth. In one single fiber, the network can accommodate virtually any advances in voice, video, data, DAS, Wi-Fi, security, building automation and other network services. With its long lifespan and reduced cooling and power requirements, passive optical LAN enables businesses to future-proof their network, save capital and on-going operational costs on energy and space while enjoying synergies with wireless both Wi-Fi and DAS.
About The Association for Passive Optical LAN (APOLAN)
The Association for Passive Optical LAN is a non-profit organization that is driving adoption and educating the market on the technical and economic advantages of passive optical LAN technology. Through its ecosystems of manufacturers, distributors, integrators, and consulting companies actively involved in the marketplace, APOLAN helps design engineers, architects, building owners, CIOs and IT departments succeed with passive optical LAN. For more information visit http://www.apolanglobal.org/.
Media Contact:
Tais Lobo
VisiTech PR for APOLAN
apolan@VisiTechPR.com
+1.303.752.3552 x241