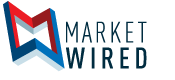 Mobile Helix Introduces Mobile Word Edit with the LINK App for Lawyers
The LINK app provides easy access to DMS and now, editing, too
/EINPresswire.com/ -- NEW YORK, NY--(Marketwired - August 29, 2016) - Mobile Helix, an innovator in mobile solutions for lawyers, announced today that their LINK app is now integrated with the Microsoft Word, Excel, and PowerPoint apps for iOS.
Lawyers use the LINK app to be responsive to clients when they are away from the office. Lawyers need to be able to act on documents, whether sent via email or stored in DMS. LINK is recognized for its seamless integration of email with the leading document management systems including iManage Work® and NetDocuments. With LINK's new feature, lawyers can edit Word docs from their smartphones and tablets.
The addition of Word editing makes key tasks easy for lawyers, for instance:
Receive an email with an attachment
View the doc and redlines, including NRLs
Check the doc into DMS
Edit with Word for iPhone/iPad
Check the new version into DMS
Email the new version
"Law firms asked us for the ability to edit using the Microsoft Office apps," said Seth Hallem, CEO and Co-founder of Mobile Helix. "Now LINK delivers the full document flow: receiving documents, editing them, interacting with DMS, and ultimately delivering docs to clients."
LINK employs single sign-on, which enables lawyers to login once to use DMS, email, Office for iOS apps, SharePoint, Handshake, and the firm intranet – all from a single app. LINK is an encrypted container app which can be remotely wiped. Two-factor authentication is built-in. LINK is easy for lawyers to use, while protecting firm data.
About Mobile Helix
Mobile Helix, Inc. (www.mobilehelix.com) provides software solutions which enable lawyers to be productive from smartphones and tablets. The LINK™ system integrates iManage Work®, NetDocuments, Outlook, network file shares, SharePoint, and the firm intranet in a single encrypted app. Mobile Helix solutions deliver the high level of security required by clients in regulated industries yet are lightweight and affordable to deploy.
Contact:
Mobile Helix, Inc.
Maureen Blando
Email contact