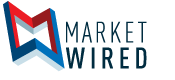 Juniper Networks Extends Software-Defined Secure Networks With Advanced Automated Enforcement and Threat Prevention
Integration of Sky ATP Malware Detection and Innovations in Orchestrated Enforcement Across Switches and Firewalls Provide Unified, Intelligent Protection
/EINPresswire.com/ -- SANTA CLARA, CA--(Marketwired - October 04, 2016) - (NXTWORK 2016) Today, Juniper Networks (NYSE: JNPR), an industry leader in automated, scalable and secure networks, announced security portfolio enhancements that extend threat prevention deeper into the network - down to the switch level. These new and upgraded solutions, launched at Juniper's NXTWORK 2016 user conference, include a new Policy Enforcer, which automates the enforcement of security policies across the network and quarantines infected endpoints to prevent threats across firewalls and switches through Junos® Space Security Director. Additionally, Juniper Networks® Sky Advanced Threat Prevention (ATP) is now available on the vSRX Virtual Firewall as well as across the SRX Series Services Gateways, extending protection from sophisticated malware across virtual and physical firewalls. Juniper has also given customers the flexibility to meet their specific needs through new mid-range SRX4000 Series firewalls, optimized for hybrid cloud and enterprise campus environments.
Today's threats are evolving at an accelerated rate, challenging organizations to operate safely across their networks. These conditions are calling for fast and intelligent security that's built around real-time threat prevention, automated enforcement and adaptive protection. Juniper's Software-Defined Secure Networks (SDSN) platform addresses this need with an open and unified architecture, and by extending security enforcement across the entire network. With the solutions announced today, users can rapidly react to newly identified threats across the network. These capabilities allow organizations to leverage simple user intent-based threat policies and take advantage of integrated threat prevention that detects attacks, while dynamically updating enforcement at multiple points throughout the existing network infrastructure.
This innovative approach reduces the need for manual updates and automatically applies policies and enforcement rules, driving down the costs of managing network security. When combined with the ability to leverage the network itself for multiple enforcement points across the infrastructure, enterprises are able to stop threats closer to infection points and prevent threats from spreading, which greatly improves the efficacy of security operations.
News Highlights:
Security Director with Policy Enforcer: Security Director's smart policy deployment engine, which allows a single-point-of-management security policy, now detects and quarantines infection points across firewalls and switches by integrating with Sky ATP. Additional features include:

Policies enforced in real-time that adapt as threats evolve to better protect the network and its users.
Unified visibility, analytics and management of security throughout the network.

Sky Advanced Threat Prevention: The enhanced Sky ATP works with both Juniper's virtual and physical next-generation firewalls, including:

vSRX integration with Sky ATP to deliver advanced threat prevention from the cloud with the ability to detect a broad array of malicious malware.
The new SRX4000 Series, including SRX4100 and SRX4200, are compact mid-range, next-generation firewalls that provide cutting-edge performance at a compelling price point. They include advanced threat prevention from the cloud with the ability to detect a broad array of malicious malware through Sky ATP, as well as seamless integration with vSRX for public cloud and hybrid environment.
SRX4100 and SRX4200 also provide advanced L4-L7 services, including Content Security, AppSecure and Unified Threat Management (UTM) as well as a "single pane of glass" management with Junos Space Security Director.

Professional Services: The Juniper Networks Professional Services team and its authorized Professional Services Partners can provide customers assistance in the installation and configuration of Juniper's Junos Space Security Director, firewall migration services and SRX next-generation firewalls. Once in production, Juniper's award-winning maintenance and advanced services can help customers maintain operational efficiency. Professional Services include:
Network Design and Architecture Center for Software-Defined Secure Networks: Juniper's new Design and Architecture Center portal for Software-Defined Secure Networks allows customers and partners to easily navigate through aggregated, multimedia rich content for a seamless information experience.
Additional NXTWORK 2016 News Highlights:
At NXTWORK 2016, Juniper's annual user conference, customers will have the opportunity to hear from thought leaders, industry experts and networking peers about the future of the industry and the next era of Digital Cohesion, as well as share networking best practices.
Juniper also announced the opening of its OpenLab Silicon Valley location, which will provide customers, partners, academics and other industry leaders with training and hands-on learning experiences necessary to keep pace with the continuous evolution of networking, especially in the face of digital transformation.
Supporting Quotes
"Attackers are constantly managing to get inside networks, so it's critical to implement pervasive solutions that can rapidly identify the threat and prevent damage from being done. With the products announced today, Juniper is broadening its Software-Defined Secure Networks platform and supporting customers in their effort to thwart cyber threats in a landscape that's constantly evolving. These security solutions enable policy, detection and enforcement, which are crucial to delivering a secure network."
- Denise Shiffman, senior vice president, Juniper Development and Innovation, Juniper Networks
"Our service volume was rapidly growing and we needed to increase our network capacity and modernize our data center. Having used the same vendor for 20 years, we looked to Juniper Networks for a new network with greater speed and integrated security. We decided to go with the vSRX, a firewall deployed as a virtualized network function that delivers greater efficiency and resiliency as well as rapid provisioning of new services. As a result, we are delivering highly available secure networks that are driving customer satisfaction and we are seeing accelerated business growth. Since experiencing great success with the vSRX and other Juniper solutions, we are looking forward to extending our virtualized environment."
- Conleth McCallan, managing director, Datanet.co.uk
"The security landscape is complex, but how organizations implement their security solutions should not be. Juniper's Software-Defined Secure Networks platform is simple with the use of policy, detection and enforcement. To support customers and partners with SDSN, Juniper's new Design and Architecture Center for Software-Defined Secure Networks delivers a fast and easy way to navigate or browse through security related content."
- Said van de Klundert, network engineer, Interconnect Services
"Juniper has a history of expertise in automation and orchestration and its new Policy Enforcer should be valuable as a single point of security management across both firewalls and switches. With threats growing at an unprecedented rate, orchestration and automation are key to closing the threat exposure gap."
- Jeff Wilson, research director and advisor, cybersecurity technology, IHS Markit
Additional Resources
About Juniper Networks
Juniper Networks challenges the status quo with products, solutions and services that transform the economics of networking. Our team co-innovates with customers and partners to deliver automated, scalable and secure networks with agility, performance and value. Additional information can be found at Juniper Networks (www.juniper.net) or connect with Juniper on Twitter and Facebook.
Juniper Networks, the Juniper Networks logo and Junos are registered trademarks of Juniper Networks, Inc. and/or its affiliates in the United States and other countries. Other names may be trademarks of their respective owners.
Forward-Looking Statements and Statement of Product Direction
This press release contains forward-looking statements that involve a number of assumptions, uncertainties and risks including, among other things, statements concerning Juniper Networks' prospects, future products, product availability and performance, cost savings, and other benefits to customers. Actual results or events could differ materially from those anticipated in those forward-looking statements as a result of certain factors, including delays in scheduled product availability, incompatibility of technologies, the company's failure to accurately predict emerging technological trends, and other factors listed in Juniper Networks' most recent report on Form 10-K and Form 10-Q filed with the Securities and Exchange Commission. All statements made in this press release are made only as of the date of this press release. Juniper Networks undertakes no obligation to update the information in this press release in the event facts or circumstances subsequently change after the date of this press release. Any future product, feature, enhancement or related specification that may be referenced in this press release are for information purposes only, are subject to change at any time without notice and are not commitments to deliver any future product, feature, enhancement or related specification. The information contained in this press release is intended to outline Juniper Networks' general product direction and should not be relied on in making a purchasing decision.
Media Relations:
Andria Barrera
Juniper Networks
1-408-936-8226
abarrera@juniper.net
Powered by


EIN Presswire does not exercise editorial control over third-party content provided, uploaded, published, or distributed by users of EIN Presswire. We are a distributor, not a publisher, of 3rd party content. Such content may contain the views, opinions, statements, offers, and other material of the respective users, suppliers, participants, or authors.
Submit your press release