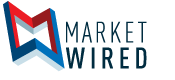 Allied Telesis Gigabit and 10 Gigabit Managed Switches Complete and Pass the Department of Defense's (DOD) Joint Interoperability Test Command (JITC) Unified Capabilities (UC) Approved Products List Testing
/EINPresswire.com/ -- Certification allows Department of Defense organizations to deploy Allied Telesis access, core and distribution layer switches that deliver a standards-based command line interface, proven reliability, rich security and advanced management features
BOTHELL, WA--(Marketwired - Oct 25, 2016) - Allied Telesis, a leading provider of hardware and software products that allows customers to build secure, feature-rich and scalable data exchange solutions, today announced it has achieved JITC certification for selected X-series managed switches.
The following Allied Telesis X-series switches, featuring the AlliedWare Plus operating system, are now certified to connect to the Defense Switched Network (DSN):
AT-x930 - Gigabit Layer 3 stackable switches (5 models)
AT-x510 - Gigabit Layer 2+ stackable switches (11 models)
AT-x310 - Fast Ethernet Layer 2 stackable switches (4 models)
AT-DC2552 - 10 Gigabit Layer 3 switch with Virtual Chassis Stacking™


"We're delighted to have our advanced switching platform certified with JITC, which demonstrates our readiness to deliver innovative, high-performance network solutions for defense networks," said Philip Yim, SVP Global Programs for Allied Telesis. "Allied Telesis has a long history of working with federal customers, delivering reliable, standards-based technology and we look forward to increasing our federal engagements with our X-series switching technology."
AlliedWare Plus is a fully featured Layer 3 operating system, providing advanced features, superior robustness and ease of management. With a forward thinking product roadmap, a full IPv6 feature set and the imminent release of OpenFlow v1.3, long-term network reliability and investment security is guaranteed with Allied Telesis.
The U.S. Department of Defense UC Approved Products List (APL) certification process is the responsibility of the Defense Information Systems Agency (DISA) Unified Capabilities Certification Office (UCCO). Certifications are performed by approved distributed testing centers, including the JITC at Fort Huachuca near Sierra Vista, Arizona, USA. With its most recent JITC certification, Allied Telesis X-series switches are now included on the APL for purchase by Department of Defense organizations at www.disa.mil/ucco.
About Allied Telesis, Inc.
For nearly 30 years, Allied Telesis has been delivering reliable, intelligent connectivity for everything from enterprise organizations to complex, critical infrastructure projects around the globe.
In a world moving toward Smart Cities and the Internet of Things, networks must evolve rapidly to meet new challenges. Allied Telesis smart technologies, such as Allied Telesis Management Framework™ (AMF) and Enterprise SDN, ensure that network evolution can keep pace, and deliver efficient and secure solutions for people, organizations, and "things" -- both now and into the future.
Allied Telesis is universally recognized for innovating the way in which services and applications are delivered and managed, resulting in increased value and lower operating costs. Visit us online at alliedtelesis.com.