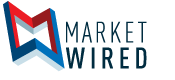 SentinelOne Finds That Half of Businesses Have Fallen Victim to Ransomware
/EINPresswire.com/ -- Organizations pivot strategies amid realization that traditional security controls fail to keep up, as 70 percent increase spend on IT security
PALO ALTO, CA--(Marketwired - Nov 18, 2016) - SentinelOne, the company transforming endpoint security by delivering real-time protection powered by machine learning and dynamic behavior analysis, today announced the findings of a nationwide survey on the business impact of ransomware, conducted by research firm Vanson Bourn. The survey revealed an immediate need for better solutions -- in the last 12 months, 50 percent of organizations have responded to a ransomware campaign, with 85 percent indicating that they've suffered from three or more attacks.
According to the survey, in response to ransomware attacks, 70 percent of businesses globally have increased IT security spending, and 65 percent reported that they are changing their security strategies to focus on mitigation. Fifty-two percent also agreed that their organizations have lost faith in traditional cybersecurity, such as antivirus.
"Ransomware has become one of the most successful forms of cybercrime in 2016 and is on the top of every security professional's list of most prolific threats," said Jeremiah Grossman, Chief of Security Strategy at SentinelOne. "It's not surprising to see high levels of apathy towards traditional antivirus software, and we don't expect the ransomware epidemic to slow down anytime soon. The situation is likely to get far worse, as some of the ill-gotten gains will be invested into research and development designed to improve encryption strength and utilize new delivery methods, as witnessed with Locky."
Eighty-three percent of organizations that suffered ransomware attacks said hackers gained access to their networks through phishing emails or social media. And 59 percent reported that attackers gained access via drive-by downloads initiated by clicking on compromised sites. The company data most often affected by these campaigns was financial data (52 percent), employee information (46 percent) and customer information (37 percent).
As a result, more than half of organizations have lost faith in traditional cybersecurity, like antivirus, while over a third feel helpless to defend their organization from new forms of ransomware. An additional 68 percent of respondents agreed that traditional cybersecurity techniques are unable to protect organizations from the next generation of malware. Despite this, companies are still willing to assume responsibility for breaches -- only 42 percent would demand answers from their IT security vendors.
"As they have for decades, cyber-criminals continue to illegally access sensitive data by simply tricking users. This problem has not been addressed nor can it be solved by adding more firewalls and end-user trainings," concluded Grossman. "To make a positive impact, both customers and vendors must make real changes to the defense tools they use and design. It's clear that there's an immediate need for a new generation of security technologies that can discover, stop and adapt to the new breed of threats and hacker strategies."
SentinelOne is one of the few vendors to offer next-generation security capabilities through its Endpoint Protection Platform. Using machine learning that combines both static and behavioral-based detection, along with automated response, SentinelOne can protect organizations from a range of attacks, from simple phishing schemes to sophisticated, file-less attacks.
To download the full survey findings, click here. An infographic on the global findings can be found here.
Survey Methodology
Vanson Bourne surveyed 500 cybersecurity decision makers at organizations with more than 1000 employees globally in October 2016: 200 in the U.S.; 100 in the U.K.; 100 in France; and 100 in Germany.
About SentinelOne
SentinelOne is shaping the future of endpoint security with an integrated platform that unifies the detection, prevention and remediation of threats initiated by nation states, terrorists, and organized crime. SentinelOne's unique approach is based on deep inspection of all system processes combined with innovative machine learning to quickly isolate malicious behaviors, protecting devices against advanced, targeted threats in real time. SentinelOne was formed by an elite team of cyber security and defense experts from IBM, Intel, Check Point Software Technologies, McAfee, Palo Alto Networks and the Israel Defense Forces. To learn more visit sentinelone.com or follow us at @SentinelSec
Follow SentinelOne:
Website: sentinelone.com
Blog: sentinelone.com/blog
Twitter: twitter.com/sentinelsec
LinkedIn: Linkedin.com/company/SentinelOne
YouTube: SentinelOne on YouTube
Powered by


EIN Presswire does not exercise editorial control over third-party content provided, uploaded, published, or distributed by users of EIN Presswire. We are a distributor, not a publisher, of 3rd party content. Such content may contain the views, opinions, statements, offers, and other material of the respective users, suppliers, participants, or authors.
Submit your press release