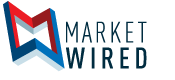 Allianz Global Assistance Partners with GradGuard for Tuition Insurance
/EINPresswire.com/ -- Insurance Providers Partner to Protect Students and Help Colleges
RICHMOND, VA--(Marketwired - December 05, 2016) - Allianz Global Assistance, a leading consumer specialty insurance provider and GradGuard™, a leading provider of student protection programs at more than 200 colleges and universities, have formed a partnership to provide Allianz Tuition Insurance to higher education institutions across the nation.
The companies are working together to protect the nearly $500 billion investment that 21 million college students or their parents make annually in higher education. Allianz Tuition Insurance provides a practical way for families to safeguard their tuition in case a student must withdraw from school due to a reason covered by the policy, such as a covered illness or injury. Allianz Tuition Insurance also helps schools provide a better withdrawal experience for students by providing reimbursement when schools may not.
Allianz Tuition Insurance offers a range of plans to protect both in-state and out-of-state non-refundable college tuition, housing and other fees in the event that a student withdraws from school for a covered illness, injury, psychological/mental disorder, or other reasons. One of the plans provides coverage for almost any unforeseen reason that may cause a student to leave school.*
Allianz Tuition Insurance must be purchased prior to the first day of the semester and three different plans are available, starting at only $29.95 per semester. The insurance also includes Allianz Global Assistance's proprietary Student Life Assistance, a 24/7 service that assists families in the event of an emergency.
A recent survey of financial advisors conducted by an independent firm and commissioned by Allianz reports that nearly eight in 10 (78 percent) financial advisors say they would recommend tuition insurance for students taking out loans while more than seven in 10 (72 percent) say they would recommend it for first-year college students.
"College tuition is one of the largest investments that consumers will make in their lifetime," said Joe Mason, chief marketing officer of Allianz Global Assistance USA. "A significant number of students will have to leave school unexpectedly due to an illness, injury or serious psychological issue sometime during their college career. Allianz Tuition Insurance can refund lost tuition and fees, offering students a financial lifeline and colleges with a student-friendly solution for withdrawals."
"Working closely with Allianz Global Assistance will help GradGuard fulfill our mission to protect the investment that students and families make in higher education," said John Fees, co-founder of GradGuard™. "We are confident that colleges and universities and the families they serve will be pleased with the innovative approach that Allianz Tuition Insurance brings to helping students protect their investment in a higher education."
GradGuard, a service of Next Generation Insurance Group LLC, is a leading provider of student protection programs at more than 200 colleges and universities and an authority at designing and implementing student benefit programs that help schools to attract and retain students. Since 2008, GradGuard's tuition and renters insurance programs have helped more than 600,000 students protect their investment in a higher education. Please visit GradGuard.com to learn more about how we fulfill our mission to protect the investment students and their families are making in a higher education. Learn more at GradGuard.com/highered.
Allianz Global Assistance USA
Allianz Global Assistance USA (AGA Service Company) is a leading consumer specialty insurance and assistance company. We serve 21 million customers annually and are best known for our Allianz Travel Insurance plans. In addition to travel insurance, Allianz Global Assistance USA offers tuition insurance, event ticket protection, registration protection for endurance events and unique travel assistance services such as international medical assistance and concierge services. The company also serves as an outsource provider for in-bound call center services and claims administration for property and casualty insurers and credit card companies.
To learn more about Allianz Tuition Insurance, visit AllianzTuitionInsurance.com or call 1.888.427.5045. Like us on Facebook at https://www.facebook.com/AllianzTuition
*Terms, conditions, and exclusions apply. Plans are available only to U.S. residents. Not all plans are available in all jurisdictions. For a complete description of the coverage and benefit limits offered under your plan, carefully review your declarations page and Certificate of Insurance/Policy. Insurance coverage is underwritten by Jefferson Insurance Company (NY, Administrative Office: Richmond, VA), rated "A+" (Superior) by A.M. Best Co., under Jefferson Form No. 107-P series. Allianz Global Assistance and Allianz Tuition Insurance are brands of AGA Service Company. AGA Service Company is the licensed producer and administrator of these plans and an affiliate of Jefferson Insurance Company. The insured shall not receive any special benefit or advantage because of the affiliation between AGA Service Company and Jefferson Insurance Company. Non-insurance benefits/products are provided and serviced by AGA Service Company.
Contact information
Media Contact:
Daniel Durazo
804.673.7175
Powered by


EIN Presswire does not exercise editorial control over third-party content provided, uploaded, published, or distributed by users of EIN Presswire. We are a distributor, not a publisher, of 3rd party content. Such content may contain the views, opinions, statements, offers, and other material of the respective users, suppliers, participants, or authors.
Submit your press release