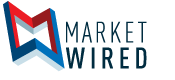 Santa Visits Pediatric Sub-Acute Patients with Toy Donations From Stanbridge College Students
/EINPresswire.com/ -- IRVINE, CA--(Marketwired - December 22, 2016) - Stanbridge College students, staff, and faculty raised funds to donate toys and gifts to over 50 pediatric sub-acute patients from Foothill Regional Medical Center and Whittier Hospital Medical Center in Orange County. The gifts, delivered by Santa Claus and representatives from Stanbridge College student organizations, included specially designed toys to aid children and young adults with physical and developmental challenges and injuries.
"Our children are medically fragile and technologically dependent, thus making Whittier Hospital Medical Center's Pediatric Sub-Acute their home," stated Ms. Jessica Low, Certified Child Life Specialist at Whittier Hospital Medical Center. "Stanbridge's visit gave our children the opportunity to experience a sense of normalcy through a special Santa Claus visit, carols, and gifts! Additionally, the developmentally appropriate gifts given to our children will provide sensory stimulation, developmental benefits, and recreational therapy. We want to extend our deepest appreciation to Stanbridge College and its students for bringing our unit such a cheerful Christmas celebration!"
"The students of Stanbridge College provided the children of Foothill with a variety of sensory stimulatory toys and activities that will provide opportunities to engage in active learning based on their individual abilities," stated Ms. Laura Perez, Certified Therapeutic Recreation Specialist and Director of Activities at Foothill Regional Medical Center. "These children need every opportunity to participate in activities to their abilities and as independently as possible because we do not know all of what they can hear, see, or understand."
Ms. Patricia Hansen, Occupational Therapy Assistant student and President of the Student Occupational Therapy Association of Stanbridge, was one of the representatives who joined her classmates and Santa in handing out gifts. She states, "The children I met are beautiful spirits. Their faces lit up with excitement when we spoke to them and held their hands. When we began singing Christmas carols, many of the children who were sleeping woke up and smiled. It was a wonderful experience that melted my heart."
Prior to delivery, Stanbridge student volunteers worked together to wrap the gifts, giving each child special treats from Santa. Among action hero figures, animated movies, and princess dolls were gifts to help the children with therapeutic treatments including sensory toys, weighted blankets, musical instruments, CD players with headphones, body massagers, and stress balls. These items are specifically chosen for patients with developmental disabilities, prematurity, birth abnormalities, congenital diseases, spinal cord and head injuries, and other illnesses and injuries that limit them from receiving care at home.
Vocational Nursing student, Ms. Alma Luna Navarro was one of the gift wrapping volunteers. She stated, "Gift wrapping with friends and classmates makes volunteering fun at Stanbridge. I hope all of the children enjoy their gifts as much as I enjoyed wrapping them for them."
Stanbridge College's award-winning REACH -- Beyond the Classroom™ Civic Engagement and Service Learning Initiative, has partnered with local non-profits to serve the needs of local and global communities. In the past five years, students, staff, and faculty have donated fresh meals, clothing, school supplies, and toys to homeless and low-income families in Orange County.
Earlier this year, Stanbridge College was named to the 2015 President's Higher Education Community Service Honor Roll by the Corporation for National and Community Service for the seventh consecutive year. The award is the highest federal recognition a college or university can receive in recognition of its commitment to service-learning and civic engagement.
To learn more about the programs at Stanbridge College and its community service initiative, please visit www.stanbridge.edu.
About Stanbridge College
Founded in 1996, Stanbridge College offers specialized degrees at the Master, Bachelor, and Associate levels in the fields of Nursing and Allied Health. Stanbridge is based in Irvine, California with an annual enrollment of over 1,300 students.
For each year from 2009 through 2015, Stanbridge has been named to the President's Higher Education Community Service Honor Roll, the highest federal recognition a college or university can receive for its commitment to volunteering, service-learning, and civic engagement. In 2016, Stanbridge College was awarded the Gold Award for Excellence in Community Service from The California Association of Private Postsecondary Schools (CAPPS) for offering students quality higher education while simultaneously maintaining efforts to assist the local community. In 2013, Stanbridge College received the Accrediting Commission of Career Schools and Colleges (ACCSC) Community Service Award for outstanding outreach to the local and global community. Stanbridge College has been selected as a 2014-2015 School of Excellence by the ACCSC, and also received its 2015 Excellence in Student Services Award for creating a comprehensive student services program that enhances student achievement outcomes. Institutional Research & Evaluation, Inc., has named Stanbridge College one of America's Best Technical Colleges for each year from 2009 through 2016.
For more information, please visit www.stanbridge.edu or call (949) 794-9090.
Powered by


EIN Presswire does not exercise editorial control over third-party content provided, uploaded, published, or distributed by users of EIN Presswire. We are a distributor, not a publisher, of 3rd party content. Such content may contain the views, opinions, statements, offers, and other material of the respective users, suppliers, participants, or authors.
Submit your press release