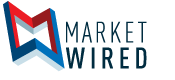 Down and Dirty with a New Year of Mud
The Dirty Dash announces 2017 locations
Down and Dirty with a New Year of Mud
Click here for high-resolution version
/EINPresswire.com/ -- SALT LAKE CITY, UT--(Marketwired - January 13, 2017) - During the 2016 Dirty Dash tour, more than 20,000 adventure-seekers made their way through the filthy 5K course. After welcoming the New Year, the family-friendly race is revving up for another unforgettable season. This year promises dirt on dirt on dirt as event organizers encourage participants to "rub some dirt on it."
"It doesn't matter if someone had a hard work week, received a disappointing test score at school or stubbed a toe on the way to the event, " said Dirty Dash spokeswoman Amy Gessel. "A little dirt is sure to bring a smile. The world seems brighter when you are jumping through mud pits."
This year's course is loaded with mud pits and more than ten filthy obstacles. Children and adults, athletes and non-athletes are sure to get covered in mud before the finish line. The first stop of 2017 will be in Utah, when The Dirty Dash stops at Soldier Hollow on June 10. Other events in Washington and Oregon are also already confirmed.
"While other mud runs focus on the challenge, we focus on the fun," said Dirty Dash spokesman Maxwell Christen. "The Dirty Dash takes the torture out of your average mud run, and in 2017 we expect more laughs and more mud."
Event organizers are also excited about their new partnership with Eventbrite, the leading global event technology platform which powers more than two million events each year. With a streamlined and mobile-optimized registration experience, it will be easier than ever for more dashers to get dirty in 2017.
Dirty Dash organizers invite those of all ages and abilities to participate in this fun-filled 5K. Obstacles are designed to encourage all racers to get dirty, but there is always the option to skip the ones that look too daunting. To learn more about the Dirty Dash visit www.thedirtydash.com, or see what fans have to say on the Dirty Dash Facebook page https://www.facebook.com/TheDirtyDash.
About the Dirty Dash
Since 2010, filthy participants have sloshed through this fun run at locations nationwide. At The Dirty Dash, owned by Sack Lunch Productions Inc. (OTC PINK: SAKL), participants climb over obstacles and wade through mud pits at this family-friendly event designed for participants of all ages and abilities.
Image Available: http://www.marketwire.com/library/MwGo/2017/1/13/11G127317/Images/20150620Boise_046-20106ce9f6049766a18f5a46c76bec03.jpeg
Embedded Video Available: https://www.youtube.com/watch?v=QX6WcnhLmFw

Powered by


EIN Presswire does not exercise editorial control over third-party content provided, uploaded, published, or distributed by users of EIN Presswire. We are a distributor, not a publisher, of 3rd party content. Such content may contain the views, opinions, statements, offers, and other material of the respective users, suppliers, participants, or authors.
Submit your press release