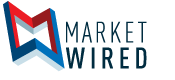 Barefoot Networks Appoints Craig Barratt as Chief Executive Officer
Former Google SVP and CEO of Alphabet's Access Business Joins Barefoot as Global Demand Grows for Its Breakthrough Programmable Forwarding Plane Technology
Craig Barratt
Click here for high-resolution version
/EINPresswire.com/ -- PALO ALTO, CA--(Marketwired - Feb 7, 2017) - Barefoot Networks, the creator of Tofino™, which at 6.5Tb/s is the world's fastest Ethernet switch chip, and Capilano™, the complete P4™ software development environment, announced that it has appointed Craig Barratt as President and Chief Executive Officer. Barratt joins Barefoot from Alphabet and Google, where he was Senior Vice President at Google and Chief Executive Officer of Alphabet's Access business, which includes the Google Fiber broadband internet service.
Prior to Google, he served as President of Qualcomm Atheros, Inc. following the acquisition of Atheros Communications by Qualcomm. From 2003, he was President and CEO of Atheros. He led the company through its 2004 IPO and growth to more than $900 million in revenue in 2010 and the $3.6 billion acquisition by Qualcomm in 2011.
Barratt joins Barefoot as the company ramps quickly following its June 2016 launch and sampling of the industry's first 6.5Tb/s P4-programmable Ethernet switch chip, Tofino in Q4 '16. Barefoot has since announced the availability of multiple systems, including sharing the first 6.5Tb/s Wedge 100B system with the Open Compute Project (OCP) in January of this year. Networking systems built on Tofino are currently under development with several Barefoot partners.
"We're fortunate to have attracted an executive of Craig's extraordinary pedigree to guide Barefoot's growth," said Nick McKeown, Chief Scientist, Chairman and Co-Founder at Barefoot. "At Atheros, Qualcomm and Google, Craig built businesses of great and lasting value, and executed impressively to accelerate growth and diversification. With interest growing quickly in Barefoot's programmable switches, Craig will help us build on our strong lead in transforming how networks are built."
"I'm excited about Barefoot's vision to transform networks by enabling programmability in high-performance switching," said Barratt. "I'm delighted to join the team and to help them build on the incredible progress they are making in achieving that vision."
"I'm delighted to welcome Craig to the team," said Martin Izzard, Founding CEO of Barefoot. "His experience, talent, and drive are unparalleled, and I'm looking forward to having him on board. We've reached a point in the company in which we can benefit from the depth of experience Craig brings. I'm excited about my new role as VP Technology, in which I'll focus on driving alignment of the company's roadmap with existing and emerging technologies and methodologies, working with partners and customers."
"Barefoot has executed on its ambitions to change the nature of the network," said Bill Coughran of Sequoia Capital, which co-led the venture investment in the company. "Given Craig's track record at Atheros and, more recently, Alphabet (Google), I expect Barefoot to extend its lead in the emerging market for programmable switches."
About Barefoot Networks
Barefoot Networks launched in 2016 after two years of developing the most programmable and -- at 6.5Terabits/second -- the fastest switches ever built; twice as fast as the previous on record. By enabling organizations to define the network data plane in software, Barefoot empowers network owners and their infrastructure partners to design, optimize, and innovate to meet their specific requirements and gain competitive advantage. In combining the P4 open-source programming language with fast programmable switches, Barefoot has also created an ecosystem of compilers, tools, and P4 code to make P4 accessible to anybody. Barefoot's executive team -- Craig Barratt, Pat Bosshart, Ed Doe, Martin Izzard, Dan Lenoski, Nick McKeown -- bring the company more than 100 years of experience in building the fastest and biggest networking systems in the world. Backed by Google Inc., Goldman Sachs Principal Strategic Investments, Alibaba, Tencent and by premier venture capital firms Sequoia Capital, Lightspeed Venture Partners, and Andreessen Horowitz, Barefoot Networks is headquartered in Silicon Valley. For more information, visit http://www.barefootnetworks.com. Follow us on Twitter: @barefootnetwork
Barefoot Networks, the Foot Logo, Tofino and Capilano are trademarks of Barefoot Networks.
P4 is a trademark of The P4 Language Consortium.
Image Available: http://www2.marketwire.com/mw/frame_mw?attachid=3106734

Powered by


EIN Presswire does not exercise editorial control over third-party content provided, uploaded, published, or distributed by users of EIN Presswire. We are a distributor, not a publisher, of 3rd party content. Such content may contain the views, opinions, statements, offers, and other material of the respective users, suppliers, participants, or authors.
Submit your press release