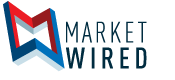 BioElectronics Initiates US Over-the-Counter (Non Prescription) Sales Of Its FDA Cleared Drug-free Pain Relief Medical Devices
/EINPresswire.com/ -- FREDERICK, MD--(Marketwired - Mar 2, 2017) -  BioElectronics Corporation (OTC PINK: BIEL), www.bielcorp.com, the maker of advanced pain management medical devices, has initiated retail sales of both its Smart Insole™ heel pain product and its ActiPatch® musculoskeletal knee pain device.
The Smart Insole is an excellent and matchless healing product for heel pain sufferers. The product is the perfect innovation for people required to stand or walk daily.
The ActiPatch musculoskeletal knee pain device provides osteoarthritis sufferers long-lasting 100% safe drug-free pain relief. Unlike knee braces and traditional wraps, the devices are placed on the shelf and sold with aspirin and other pain relief drugs.
The devices are also sold in the Walgreens Boots UK stores as well as other leading retail pharmacy outlets worldwide.
About BioElectronics Corporation
BioElectronics Corporation is a leader in biophysics and the maker of an industry leading family of disposable, drug-free, pain therapy devices: ActiPatch® Therapy, over-the-counter treatment for back pain and other musculoskeletal complaints; Smart Insole™ for Heel Pain, RecoveryRx® Devices for chronic wounds and post-operative wound care; and Allay® Menstrual Pain Therapy. For more information, please visit www.bielcorp.com.
Amazon website and the Company's website www.tryActiPatch.com have available the Company's Award Winning Try & Tell 7-Day Trial Marketing product for $9.95. The 24/7 Trial Device introduces consumers to significant long-lasting pain relief that allows a full night's sleep and restoration of daily activities without any harmful side effects.