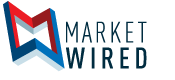 ELOQUII Partners With Borderlinx for International eCommerce Expansion
Borderlinx, a Leading Cross-Border eCommerce Solution Provider, is Taking the U.S. Fashion Brand to International Shoppers
/EINPresswire.com/ -- NEW YORK, NY--(Marketwired - April 10, 2017) - ELOQUII, the influential fashion retailer, has teamed with Borderlinx to extend services to customers around the world.
As one of the few retailers specializing in trend-driven fast-fashion for sizes 12-28, ELOQUII is leading the evolution of the plus-size clothing market.
To increase brand awareness and fulfill orders outside the United States and Canada, ELOQUII is leveraging the Go.Borderlinx® integrated platform. The retailer now services customers in 27 countries by offering total cost calculation at checkout, which includes local customs duty, import tax and any applicable local clearance fees.
Providing customers total landed cost greatly lowers the risk of shopping cart abandonment, a common problem among cross-border retailers. Without total cost, customer satisfaction drops and sales suffer. It was an issue ELOQUII was already experiencing with orders to Canada.
"Our brand deeply values the unique connection we've created with women through fashion," said ELOQUII CEO Mariah Chase. "When we realized that our international shoppers were facing obstacles, we moved quickly to find a solution that would improve their shopping experience. Go.Borderlinx® provided exactly what we needed for both the checkout and shipping processes and allowed us to confidently ship to additional markets."
ELOQUII was able to quickly integrate cross-border services into its existing eCommerce setup on Demandware. As a member of the Demandware LINK Partner Ecosystem, Go.Borderlinx® is readily available to clients on the Demandware platform.
Borderlinx also creates a streamlined international shipping operation for ELOQUII. The retailer ships orders to the Borderlinx export hub in Ohio where Borderlinx takes care of label printing and customs documentation preparation.
"Our goal is to empower retailers to reach international markets as easily as possible," said Borderlinx CEO Jerome Mercier. "The Go.Borderlinx® solution makes this a reality by providing retailers with customizable options that fit their business goals and budget. We're thrilled that ELOQUII has adopted our platform and was able to hit global sales targets faster than expected."
About Borderlinx and the Go.Borderlinx® Solution
When eCommerce retailers are ready to reach international markets, they turn to Borderlinx. Our integrated cross-border eCommerce solution, Go.Borderlinx®, lets retailers expand shipping services to international shoppers by leveraging a suite of cross-border features, including total landed cost at checkout, automated HS Code classification and flexible fulfillment options.
To learn more about how Borderlinx can help boost your online business abroad, visit http://www.go.borderlinx.com.
About ELOQUII
ELOQUII Design Inc., based in New York and Columbus, Ohio, is a private company that is transforming the way women sizes 12+ dress and participate in fashion. The pioneering e-commerce destination for contemporary fast fashion in sizes 12 to 28, ELOQUII, offers trend-driven style at accessible price points. The Company -- in merchandise categories including apparel, wide width footwear and accessories -- debuts new and exciting trend-leading collections each month. ELOQUII also offers customers access to unique content through its Style & Substance blog and curated catalogue, and has created an online community through its #XOQ hashtag, which allows customers to tag themselves to the Company's site via Instagram. The brand is currently sold at their Washington D.C. concept store and through www.ELOQUII.com.