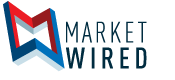 Otis Appoints Mr. Michael Vint to Advisory Board
/EINPresswire.com/ -- VANCOUVER, BRITISH COLUMBIA--(Marketwired - Apr 27, 2017) - Otis Gold Corp. ("Otis" or "the Company") (TSX VENTURE:OOO)(OTC PINK:OGLDF) is pleased to announce the appointment of Mr. Michael Vint to its Advisory Board. Mr. Vint is a Vice President of Endeavour Financial Ltd., responsible for technical reviews and assessment of mining projects worldwide. Endeavour is focused on structured finance, project financing and M&A in the natural resources industry. He has over 20 years' experience in the mining sector including mine operations and construction for precious and base metal projects. Mr. Vint has worked at open pit mine operations in Nevada and California and underground at Hemlo and Eskay Creek. He has worked with independent engineers and companies to provide comprehensive reports for financial institutions for mine credit approvals and has also worked in the equity research department of CIBC World Markets covering the gold sector. Mr. Vint is a registered Professional Engineer in the Province of British Columbia and received his mining engineering degree from the Colorado School of Mines.
Mr. Craig Lindsay, President & CEO, stated, "We are very pleased to have Mike join our team. As the Kilgore Deposit continues to evolve towards a potential development decision, mine engineering will become increasingly important to Otis. We think input from a mining perspective is important at an earlier stage in the development of Kilgore and feel strongly that Mike will add significant value to the Company. Additionally, his exposure to mine finance will be of benefit to the Company, and his skill set will complement the permitting and geological expertise of our other Advisory Board members."
The Company also announces the grant of incentive stock options to certain Advisory Board members and consultants entitling them to purchase up to 500,000 common shares at an exercise price of $.35 per common share pursuant to the Company's Stock Option Plan and subject to all regulatory approvals.
About the Company
Otis is a resource company focused on the acquisition, exploration, and development of precious metal deposits in Idaho, USA. Otis is currently developing its flagship property, the Kilgore Gold Project, located in Clark County, Idaho.
ON BEHALF OF THE BOARD
Craig T. Lindsay, President & CEO
Neither TSX Venture Exchange nor its Regulation Services Provider (as defined in the policies of the TSX Venture Exchange) accepts responsibility for the adequacy or accuracy of this release.
This News Release does not constitute an offer to sell or a solicitation of an offer to sell any securities in the United States. The securities have not been and will not be registered under the United States Securities Act of 1933, as amended (the "US Securities Act") or any State securities laws, and may not be offered or sold within the United States or to US Persons unless registered under the US Securities Act and applicable State securities laws, or an exemption from such registration is available.