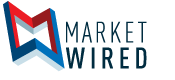 Metatron, Inc. ($MRNJ) Adds A Specialty CBD Infused Tea Blend In Addition To Its Newly Announced Specialty CBD Coffee Blend And Single Serve Maker
/EINPresswire.com/ -- DOVER, DE--(Marketwired - Jun 1, 2017) - Metatron (OTC PINK: MRNJ), an emerging pioneer of releasing Marijuana & CBD related apps on iTunes and Google Play, is pleased to announce it is adding a specialty CBD infused tea blend as a companion to its newly announced Specialty coffee blend.
Our new line of Canna products will include Canna Tea, taking a natural path towards health and healing is a trend that is growing in popularity. Patients are increasingly looking for safe, effective alternatives to prescription painkillers, toxic prescription drugs and over-the-counter medications that contain harsh chemical compounds, Metatron is working to fill that need with our CBD infused coffee and tea products. This product as well as our Canna Coffee are both suited for brewing in our up-coming single cup brewer. 
Our Single serve brewer is easy to use and comes with a 12 ounce mug:
Single Serve 
12 oz. Mug Included 
Removable Drip Tray 
Illuminated Power Light 
Convenient Hinged Lid
 
OUR TEA SUPPLIERS - We work with the best tea importers, blenders, merchants and consultants in the country. The fine teas we offer feature only the the best blends from Sri Lanka (Ceylon), India and China. Our herbal blends are mixed from natural ingredients, featuring the finest flavors and aromas. 
The Solution for Natural Relief: 
Tea Infused with Pure, Cannabidiol (CBD) Cannabinoids are the primary compounds produced by the cannabis plant. The Tea Can Company's CBD tea is infused with pure imported pharmaceutical grade cannabidiol (CBD). The main, non-psychoactive cannabinoid that binds to the receptors in the immune system, CBD provides a variety of medicinal benefits. CBD oil sends signals to wake up and strengthen the immune system naturally. The boost can help the body fight off bad cells that are weakening good cells. 
Metatron has partnered with one of the top CBD suppliers in the country, to assure superior quality CBD oil. Our CBD is extracted through a Co2 process, is completely free of solvents, pesticides, metals and synthetics, and is 3rd party laboratory tested to ensure potency and quality. 
Legal in All 50 States 
The CBD oils in our teas are legal to buy, possess, consume and sell in the United States, as well as many other countries. Our importer imports its raw industrial hemp oil under approved tariff codes to its FDA-registered and GMP certified facility in the United States. Industrial hemp products that have been imported through the proper means are exempt from the marijuana and THC laws in Schedule 1 of the DEA. We here at Metatron are very excited to be entering into the growing Cannabis market said CEO Joe Riehl, we are diligently seeking out and identifying other Canna products to add to this new product line and feel that shareholder value will increase tremendously as we add new products to this very exciting new direction of health and wellness products for Metatron he added. 
Metatron, Inc. has introduced Series B Preferred Shares 
Metatron approved investors can acquire Series B shares in blocks of various sizes. The first-round investors will receive the highest discount. Series B shares can be redeemed through the Company, are immune to reverse splits, and will convert at 1 B share to 50,000 common shares. For more information, please visit metatronstock.com.
Metatron's Apps: iTunes:
https://itunes.apple.com/us/artist/i-mobilize-inc./id325075390 Google Play: https://play.google.com/store/apps/developer?id=Metatron+Inc Facebook: http://www.facebook.com/metatroninc Twitter: http://twitter.com/metatroninc News: http://metatroninc.com/blog 
Forward-Looking Statements: Any statements made in this press release which are not historical facts contain certain forward-looking statements, as such term is defined in the Private Litigation Reform Act of 1995, concerning potential developments affecting the business, prospects, financial condition and other aspects of the company to which this release pertains. These forward-looking statements involve known and unknown risks, uncertainties and other factors that may cause our actual results of the specific items described in this release, and the company's operations generally, to differ materially from what is projected in such forward-looking statements. Although such statements are based upon the best judgments of management of the company as of the date of this release, significant deviations in magnitude, timing and other factors may result from business risks and uncertainties including, without limitation, the company's need for additional financing, which is not assured and which may result in dilution of shareholders, the company's status as a small company with a limited operating history, dependence on third parties and the continuing popularity of the iOS operating system, general market and economic conditions, technical factors, receipt of revenues, and other factors, many of which are beyond the control of the company. Although we believe that the expectations reflected in the forward-looking statements are reasonable, we cannot guarantee future results, levels of activity, performance, or achievements. Moreover, neither we nor any other person assumes responsibility for the accuracy and completeness of such statements, and we disclaim any obligation to update information contained in any forward-looking statement. Metatron does not grow, sell or distribute any substances that violate United States Law or the Controlled Substances Act.