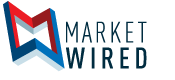 New York-Based Law Firm Provides Clarity and Power for Parents of Children With Cerebral Palsy -- The Fitzgerald Law Firm
YONKERS, NY--(Marketwired - July 17, 2017) - Even though an estimated 760,000 children and adults in the U.S. have well-developed symptoms of cerebral palsy (CP), the complexities of the condition can generate confusion about it among the general public.
/EINPresswire.com/ -- To stimulate clarity and understanding about CP, attorneys with The Fitzgerald Law Firm have developed an online information page that utilizes laymen's terms to illustrate the specifics of the condition.
The CP information page can be found at http://bit.ly/cerebral-palsy-info.
"More than 10,000 babies are born in the U.S. each year with various symptoms of CP," said one Fitzgerald attorney. "Triggered by a disruption during the development of the brain, usually before the child is born or during the delivery process, CP can rob a child of their ability of movement, coordination and muscle tone."
Not surprisingly, CP is among the most common forms of birth injuries. In addition to certain situations (fetal stroke, abnormal development of the brain, lack of oxygen and others) that can lead to the development of CP, it can also be caused by certain forms of medical malpractice, including:
Complications with the umbilical cord;
Mismanagement of mother's and infant's vital signs;
Delayed delivery; or
Failure to perform a cesarean section delivery.
"Information is power, and this page provides parents of children with CP plenty of power as they decide whether or not to pursue legal action to recover proper compensation necessary to provide care for their loved one," said the Fitzgerald attorney.
About The Fitzgerald Law Firm: The Fitzgerald Law Firm, is a medical malpractice law firm in New York focused in protecting the rights of their clients who have suffered from medical malpractice injuries and hospital negligence. For more than 40 years, the Fitzgerald has successfully represented hundreds of cases throughout New York and across the country.
Contact Information:
Fitzgerald Law Firm, P.C.
538 Riverdale Avenue
New York, 10705
Powered by