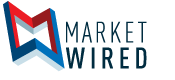 HireVue Supports 2017 Candidate Experience Awards as Global Underwriter
Provider of Video Intelligence Software Solutions Cements Mission to Elevate the Candidate Experience with its Sponsorship
/EINPresswire.com/ -- SAN FRANCISCO, CA--(Marketwired - Aug 10, 2017) - Talent Board, a non-profit organization focused on the promotion and benchmark research of a quality candidate experience, today announced that HireVue, provider of video intelligence software solutions to transform the way companies discover, hire and develop talent, has returned as a Global Underwriter of the 2017 Candidate Experience (CandE) Awards.
The annual awards and benchmarking programs offer employers in North America (NAM), Europe, the Middle East and Africa (EMEA) and Asia-Pacific (APAC), a risk-free and confidential opportunity to learn how their organization's candidate experience practices compare to those of their peers and obtain feedback from their candidates, while gaining insight into the latest tools and strategies for optimizing the recruiting process.
The recently released Talent Board 2016 Candidate Experience Research Report also revealed that 64 percent of those who rated their candidate experience the full five stars said they planned on increasing their relationship with the employer. On the flip side, 41 percent of job seekers who rated their application experience as one star out of five would take their business elsewhere.
"Our technology delivers a structured, scalable way for companies to engage candidates digitally while providing high-quality interactions and a powerful way to identify the best talent," commented Kevin Parker, CEO of HireVue. "Meanwhile, HireVue creates a candidate experience that is modern, easy-to-use and available whenever and wherever candidates want to take their interview, helping companies keep the best talent in the pipeline. That's why we're proud to participate as the highest level sponsor of this prestigious Talent Board award." 
Registration for the 2017 CandE Awards programs is now open. Employers of all sizes are welcome to register for any and all regional programs that correspond with their hiring efforts. After submitting a one-time annual registration fee and completing the registration process, participating organizations will go through two rounds of data collection and evaluation of their candidate experience practices. Top-rated organizations will be recognized publicly as CandE Award winners.
Elaine Orler, board member of Talent Board and CEO of Talent Function, shared, "We're grateful for the longstanding support of HireVue, our selected platform for the employer interviews which take place in round three of the CandE Awards. Having been with Talent Board since the beginning, HireVue's commitment to the candidate experience is what enables us to grow our programs and ensure our research reaches more employers around the world."
To learn more about the Candidate Experience Awards programs, visit http://www.thetalentboard.org/cande-awards.
About HireVue
 HireVue is transforming the way companies discover, hire and develop talent with its Video Intelligence platform. Combining predictive, validated industrial/organizational science with artificial intelligence allows companies to augment human decision-making in the hiring process, delivering higher quality talent, faster. HireVue works with over 600 customers globally including leading brands such as Vodafone, Nike, Deloitte, Intel, Tiffany & Co., Honeywell, Qantas and Carnival Cruise Line. HireVue was named among the top 10 "Most Promising Companies" in America by Forbes and "Best Place to Work for Millennials" by Fortune, and is a five-time winner of "Top HR Product of the Year" by HR Executive Magazine. For more information, visit www.hirevue.com.
About Talent Board
 Talent Board is a non-profit organization focused on the elevation and promotion of a quality candidate experience. The organization, Candidate Experience Awards programs and its sponsors are dedicated to recognizing the candidate experience offered by companies throughout the entire recruitment cycle and to forever changing the manner in which job candidates are treated. More information can be accessed at http://www.thetalentboard.org.
Powered by


EIN Presswire does not exercise editorial control over third-party content provided, uploaded, published, or distributed by users of EIN Presswire. We are a distributor, not a publisher, of 3rd party content. Such content may contain the views, opinions, statements, offers, and other material of the respective users, suppliers, participants, or authors.
Submit your press release