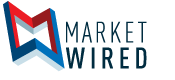 Crystalline Management Discloses Control Over 7% of Pacific Insight Electronics Common Shares
/EINPresswire.com/ -- MONTREAL, QUEBEC--(Marketwired - Sep 15, 2017) - Crystalline Management Inc. ("Crystalline") announced that it currently exercises control or direction over 488,300 common shares of Pacific Insight Electronics Corp. ("Pacific Insight"), which represents approximately 7.0% of Pacific Insight's 6,949,687 outstanding common shares, as reported by Pacific Insight in its Management Information Circular dated August 28, 2017.
Crystalline announced that at the special meeting of security holders to be held on September 26, 2017, it intends to vote against the current plan of arrangement recommended by Pacific Insight's board of directors. Crystalline encourages Pacific Insight's board of directors and management to consider all options available to maximize shareholder value.
Bryan Nunnelley
514-284-0248

Powered by