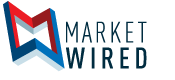 Changing the thinking from YouTube, to EveryoneTube
PROVIDENCE, RI--(Marketwired - October 05, 2017) - Though a number of YouTube channels still do not accommodate the substantial percentage of users with disabilities, establishing your own YouTube channel responsibly means taking steps to ensure that it is universally accessible. In a review of several model channels that offer such universal accessibility (some of which are administered by disabled individuals), several aspects emerge as essential inclusions for an accessible YouTube channel. In addition to components such as closed captions or sign language that can allow the hearing impaired to access and enjoy your channel's content, some channels have also added a straightforward statement that helps to normalize disability for their channel visitors. This small gesture of acknowledgement and inclusion can go a long way in reassuring your audience that accessibility is a central concern.
/EINPresswire.com/ -- Read more on this on the Bureau of Internet Accessibility's website https://www.boia.org/blog/making-your-youtube-channel-accessible-to-all-users
About the Bureau of Internet Accessibility:
Mobile and Web accessibility compliance is a requirement, but trying to understand the WCAG 2.0 Guidelines and how they relate to ADA, ACAA, OCR, AODA, Section 508 and other compliance requirements, can be confusing. The Bureau of Internet Accessibility (BoIA) has been helping eliminate the accessibility digital divide since 2001. The organization's reports, tools, and services have assisted businesses in improving, maintaining, and proving the accessibility of their websites. With services that include self-help tools, audits, training, remediation and implementation support, BoIA has the experience and expertise to ensure that accessibility efforts are worthwhile and successful. For more information, visit www.BoIA.org.
Powered by