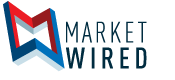 SolidusGold Inc. Announces Shares for Debt Transaction
/EINPresswire.com/ -- VANCOUVER, BC--(Marketwired - January 02, 2018) - SolidusGold Inc. (the "Company") (TSX VENTURE: SDC) announces that the board of directors of the Company has approved the issuance of 222,753 common shares of the Company at a price of US$0.12 per share in settlement of an outstanding debt in the amount of US$26,730.38 owing to an arm's length party. The debt settlement is subject to approval of the TSX Venture Exchange.
Neither the TSX Venture Exchange nor its Regulation Services Provider (as that term is defined in the policies of the TSX Venture Exchange) accepts responsibility for the adequacy or accuracy of this release.
Contact Information

SolidusGold Inc.
Sorin Posescu
Chief Executive Officer
Email: info@solidusau.com
Powered by