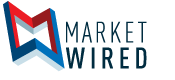 Marquest Asset Management Inc. Completes Termination of the Marquest Canadian Equity Income Fund
/EINPresswire.com/ -- TORONTO, ONTARIO--(Marketwired - Jan 2, 2018) - Marquest Asset Management Inc. ("Marquest"), the trustee, manager and promoter of Marquest Canadian Equity Income Fund (the "Fund"), today announced that it has terminated the Fund as of December 31, 2017 (the "Termination Date"). The units of the Fund had ceased trading on the Toronto Stock Exchange (the "TSX") and were delisted from the TSX as of December 29, 2017. In connection with the termination, the assets of the Fund has been liquidated and the proceeds from the liquidation have been distributed, after paying or providing for all the liabilities and obligations of the Fund, pro rata among the unitholders of record of the Fund as of the Termination Date. As of the Termination Date, the Fund has no securities outstanding and none of its securities are traded on a marketplace or any other facility for bringing together buyers and sellers of securities where trading data is publicly reported.
Marquest Asset Management Inc. is a Canadian investment management firm based in Toronto.
Certain information set forth in this press release is considered forward-looking information that involves substantial known and unknown risks. Actual results could differ from those expressed in or implied by this forward-looking information.
Marquest Asset Management Inc.
Gerald Brockelsby
1-877-777-1541

Powered by


EIN Presswire does not exercise editorial control over third-party content provided, uploaded, published, or distributed by users of EIN Presswire. We are a distributor, not a publisher, of 3rd party content. Such content may contain the views, opinions, statements, offers, and other material of the respective users, suppliers, participants, or authors.
Submit your press release